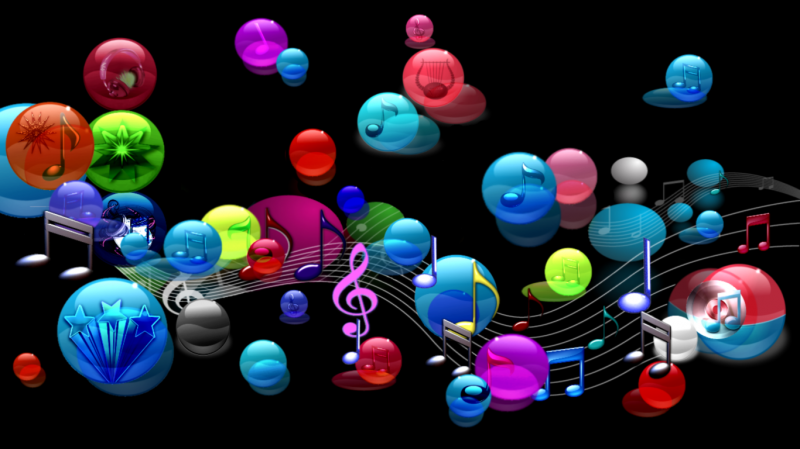 The Sound of Music
By
~TripleDuce~
---
Okay here is one of My first Wallpapers / Desktop /Screen's That kinda sorta has a 3D affects.. I am still working on the affects of creating 3D affects.
I learned how to insert objects into a bubble and make it look like it is inside the bubble plus making the object casting a shadow or a reflection.
If you look closely at the Image specifically the Colored Bubble's you will see that some of them have object inserted inside of them that fallow the Theme 'The Sound of Music' such as head phones ,CD,Musical Harp ,Musical Notes.
Please if any one has any helpful hints on how to improve my creations Please let me know or if anyone wishes to know how I did something or if anyone would like the Templets that I have created please feel free to ask me for them and I will be more than happy to send them to you....
Thank Everyone!!
~TripleDuce~
Comments: