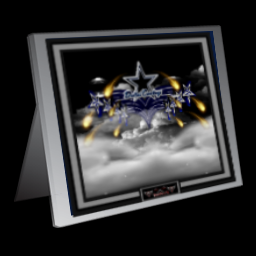 Dallas In The Clouds
By
~TripleDuce~
---
Dallas CowBoy's was created using paint.NET and PhotoShop CS5.
The reason I created this is because I like the NFL Team Dallas CowBoy's..
I have about 11 other Dallas projects that I am working on at this time.
I am trying to create Holographic Images using some of the Ideas I have created or that i am thinking about creating..
I will be posting all of my up coming work here on our site..
TripAceS
Comments: