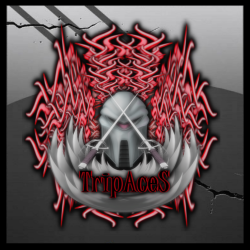 Avatar Crest 200X200
By
~TripleDuce~
---
The Darkest Knight for some reason I have been stuck on.. Trying to come up with different ways to create different was to create Ghostly Images..
This and all other Submissions of The Darkest Knight all were Developed using 'paint.NET'. There is a lot of Over lays / Glows / Reflections / Additive / Color Burn / Color Dodge / Negation in the process to come up with the right affect that I look for.. Some times I just stumble onto a new way to do something using this program.
Well enjoy every one and please leave me comments Negative or Positive . This well help me learn what should be done and what should not be done..
TripleDuce
Comments: