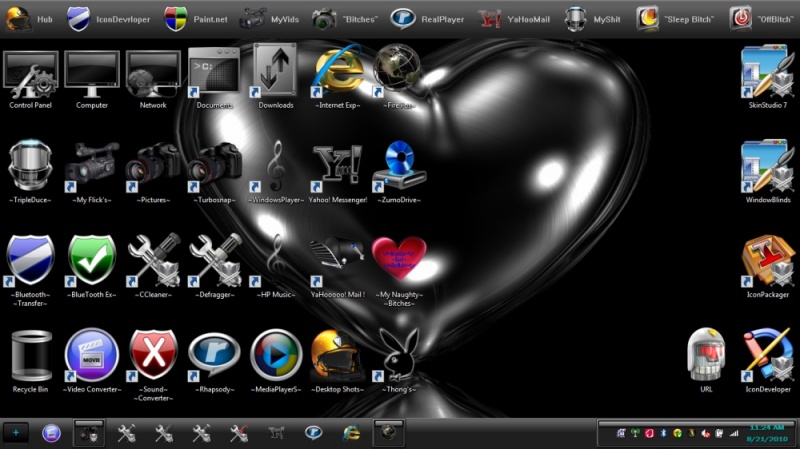 Black Lining Gray
By
~TripleDuce~
---
My laptop is a HP Pavilion dv6 Notebook PC. Its OS is Windows 7 Home Premium running at 64 bit. 450GB 6GB RAM. The Programs I run on my Laptop are : WindowBlinds7 / Icon Developer / IconPackager5 / Skin Studio 7 Professional / DeskScapes 3.
The Screen Saver that i am Using was made by (amitsaran) Screen Saver: Windows Energy 7
My logon is: Windows Energy 7 made by (amitsaran).
Comments:

1

1

0
Details
Statistics
Social