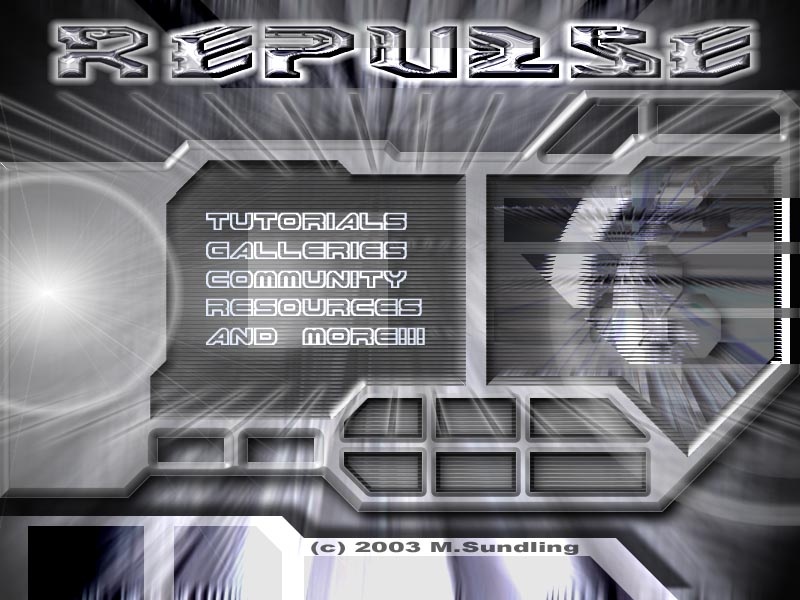 repulse wallpaper 10
By
steelwolf
---
Phew...hot in here :-P
Uuuh where was i...yes, here is another wallpaper (or whatever it is, i call it wallpaper, hmmm...) from da steelwolf. I clearly want to say that i have no advertisemental purposes with theese images i have created.
The story is that i will soon create a site about digital graphics and has for a while created graphics which should make people curious and join in (with NO intentions to steal ppl from this site) but if you are intrested mail me at
[LINK]
A LITTLE ABOUT THE PIC
Well it took a while to complete, its a bit messy but i really like the style, i have used a lot of brightness variations over different parts and it got a quite cool effect especially the thingie to the right....
Comments: