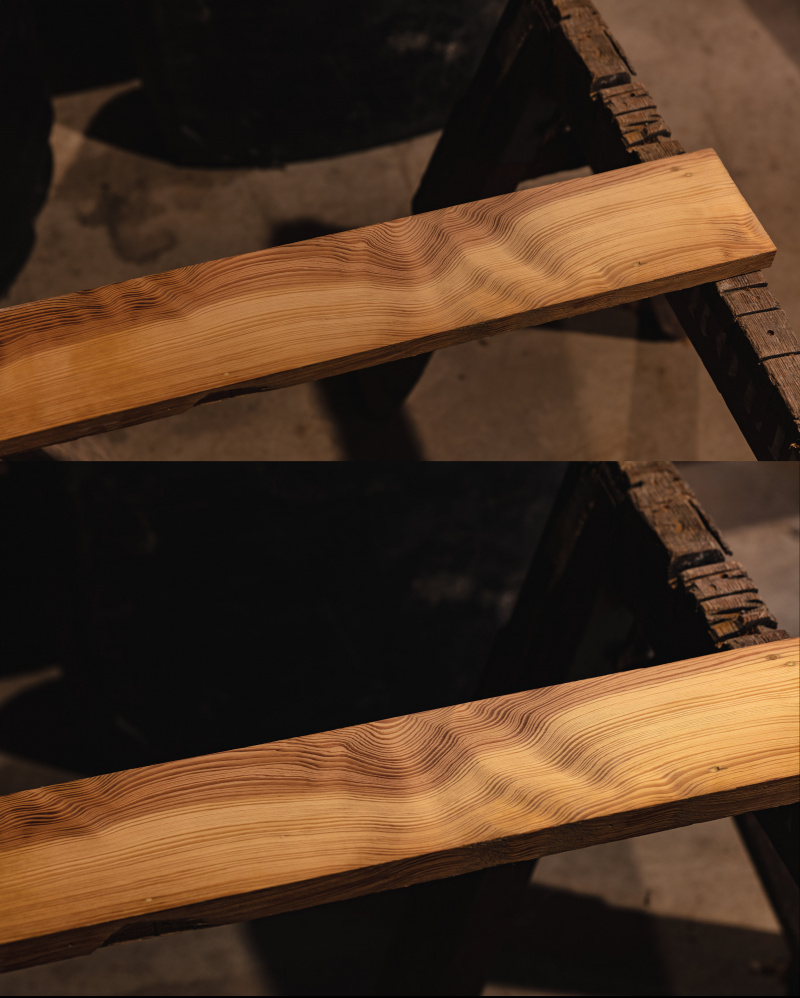 Illusion
By
Mitsubishiman
---
While working on one of my remodeling projects, striping and
sanding the wood casing for a bedroom doorway, the house was built in 1914 and
the original casing is Southern Yellow Pine.
On the header of a doorway the
unusual grain pattern gives the illusion of waves in the wood, like valleys,
when in fact the surface is completely straight, started with 80 Grit and
finished with 120 Grit.
I will stain and clear coat with a Satin Finish, it
should be interesting to see if it maintains the illusion.
Pictures taken with
a Canon 5DsR
Upper Photo is with a Canon 24-70 Lens @ 70mm (10 Photo HDR)
Lower
Photo is with a Canon 100mm Macro Lens
Comments: