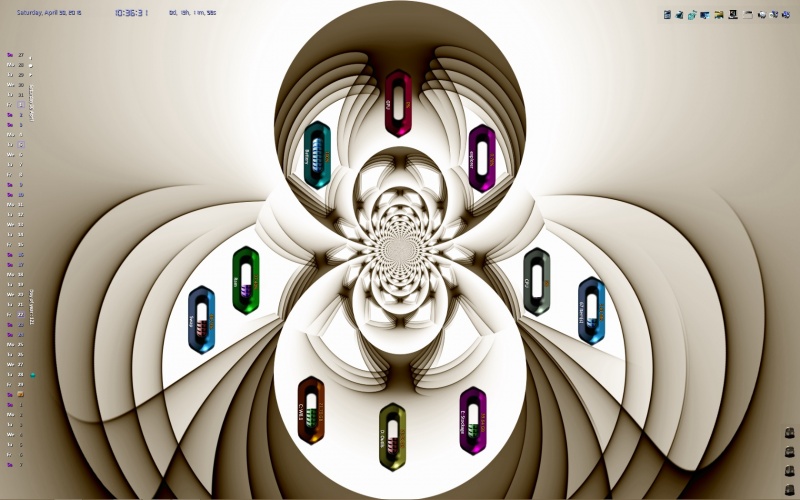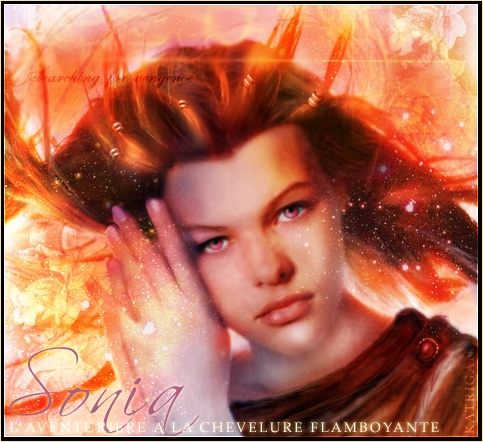 BH(V1)
By
Sephirotess
---
BH(V1) by Sephirotess:

BH(V1): just "BH" (no name).

Options :

- 2 languages: English and French,
- text color can be modified,
- 13 appearances,
- 1 wallpaper,
- easy configuration.


Use the "wallpaper panel" (config) in order to install the wallpaper. Use the wheel of the mouse (scroll down) in order to change the appearance (13) of the skins. Use the wheel of the mouse (scroll up) to chage the appearance (6) of the central bar.


Section "Divers":

- Calendar: LineCalendar with some features, like notes for each day of the month. Left click over the numbers in order to see your notes. Left click to open/close note. Close a note update it. Left click on the little orb in order to add/remove events for the motnhs. User can easily add new events in the "txt" files. Just click on one of the events file. Read on the "txt" how to add events. Colors for week day. Differents colors for saturday & sunday. Double indicators for current day (color & square). Right click on the orb to update calendar,

- Time: shows full date, current time and uptime.


Section "HDD":

- Letters (HDD C to Z ): give some information about the hard disk. The skin shows the letter of the HDD, as well as the name. It shows used space (Go and bar),

- Recycle Bin: the skin shows the number of present files and their size. It also shows the rate of replenishment of the trash. It is displayed via bar. When the number of files reached the limit fixed (250), a sound is played.


Section "System" (with bar):

- Battery: shows battery level,

- Control: 4 shortcuts (hibernate, restart, shutdown and logoff),

- CPU: shows CPU activity,

- GPU: GPU used, with MSIAfterBurner (plugin by Nick Connors),

- Ram: Ram used,

- Swap: Swap used,

- TopProcess: shows the top process (with AdvancedCPU).

- Windows (shortcuts): calculator, config panel, Explorer, Notepad, Regedit, Ribbons, TaskManager...


Thanks.

Comments: