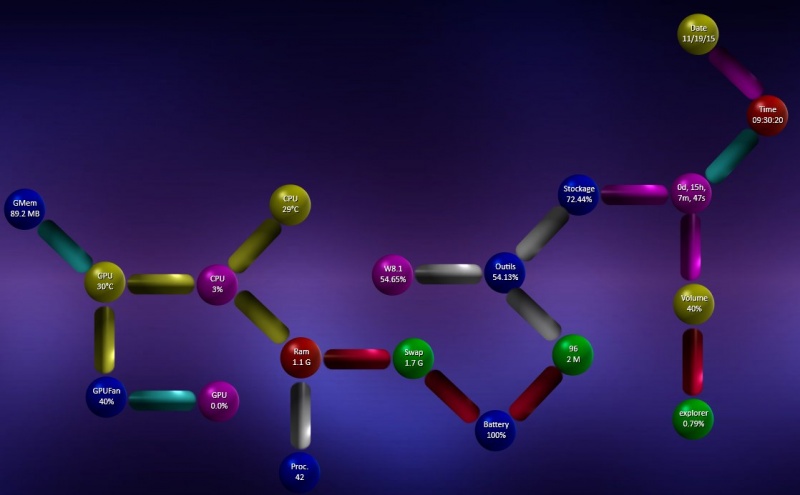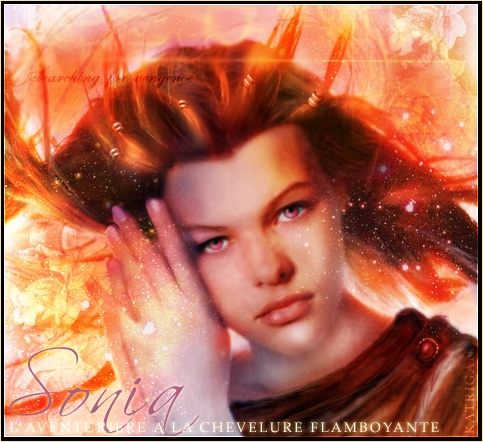 Balls(VR1.1)
By
Sephirotess
---
Balls(VR1.1) by Sephirotess:

Balls(VR1.1): suite to use like a building blocks. You can modify the position of the bars in order to create new shapes. There are 5 colors of bar (purple, gray, red, yellow, green) and 4 directions for every color. The balls automatically changes of appearance (5).


Options :

- 2 languages: English and French,
- text color can be modified,
- 1 wallpaper,
- easy configuration.


Section "Divers":

- Date: Short date representation (ex: 01/07/2015),

- Time: current time,

- Uptime: with seconds,

- Volume: volume level. Left click increases sound. Right click lowers sound.


Section "HDD":

- HDD (up to 3 drives): shows drive letter, name and free space (percentage). The letter can be modified in the small configuration panel of the suite. Left click open drive,

- Recycle Bin: shows number of files and size. Move the mouse over the skin, in order to have more information. Left click open Recycle Bin, right click empty it.


Section "System":

- Battery: level of the battery,

- CPU: usage of CPU in percentage,

- CPUTemp: CPU temperature (with Coretemp),

- GPU: usage of GPU in percentage (with MSIAfterBurner, plugin by Nick Connors),

- GPUTemp: GPU temperature,

- GPUMem: usage of GPU memory,

- GPUFan: GPU fan speed,

- Processes: number of current processes,

- TopProcess: top process with Advanced CPU,

- Ram: usage of the Ram (Go),

- Swap: usage of the Swap (Go).


Thanks.

Comments: