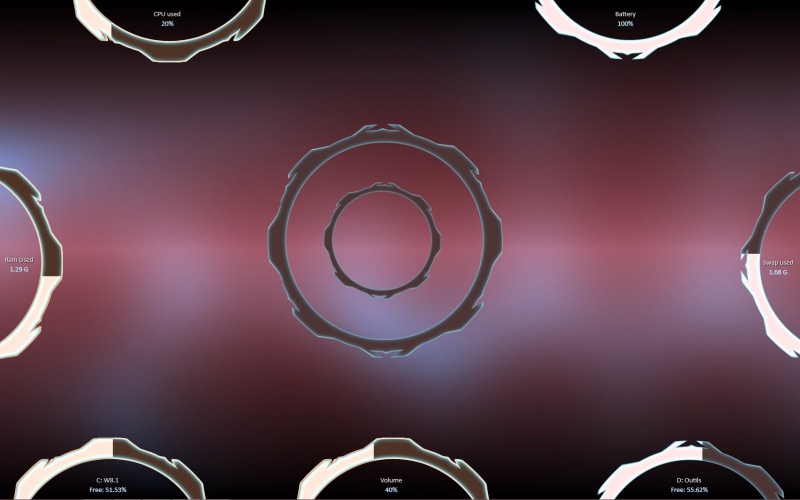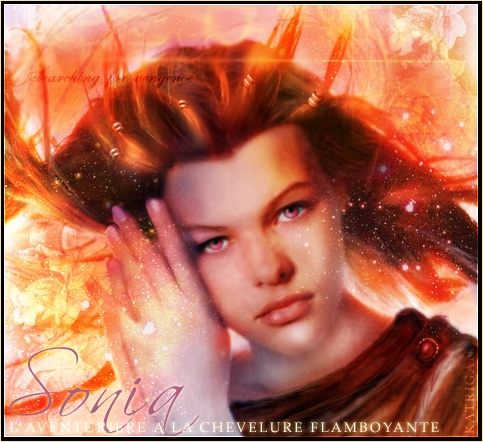 SystemBar(V2)
By
Sephirotess
---
SystemBar(V2) by Sephirotess:

Options :

- 2 languages: English and French,
- text color can be modified,
- 2 appearances,
- 4 positions,
- 1 wallpaper
- easy configuration.


Nice bars for the usage of resources:

- Battery: indicates battery level,

- CPU: shows CPU usage,

- Ram: shows Ram usage,

- Swap: shows Swap usage.

- Volume: sound's volume. Left click increases sound. Right click lowers sound,

- HDD1: free space of drive 1 (the letter can be modified in the small config panel of the suite). Left click open drive,

- HDD2: same options for a second disk.


I drew new bars, for the usage of resources. I created two versions of bars, as you can see on the preview. Each bar has 4 positions (up, down, right and left). Therefore, there are 8 versions by resources (CPU, Ram...). I added a big rotator (in the center of the preview), from which I created these bars. You can combine bars in order to create new shapes.


Thanks.