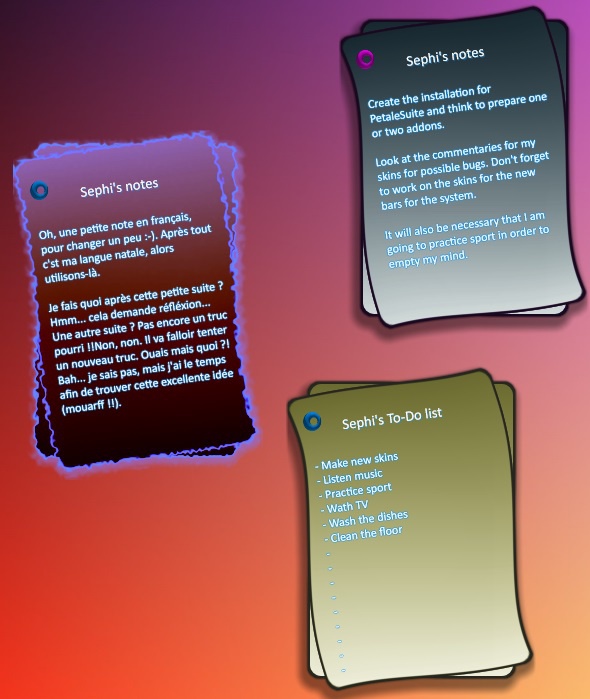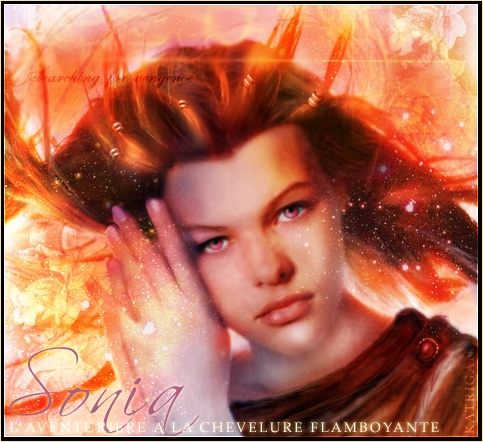 NotesSuite
By
Sephirotess
---
NotesSuite by Sephirotess:

Options :

- 2 languages: English and French,
- text color can be modified,
- 20 appearances,

This suite contains 3 skins:

- Note(1) (to the right),

- To-Do list,

- Notes(2) (to the left).

Skins common options:

Simple skins for taking some notes. The central button of the mouse permits to modify the appearance. "Note" and "To-do list" share the same themes (20). "Note2" possesses his own themes (20 too).

The small shape to the top left permits to hide/show skins. Only the shape remains visible and his appearance randomly changes. While passing the mouse over, it indicates the name of the skin. Use the left button of the mouse to use this option.

Your user's name will appear instead the one present on the screenshot. Click on the body of the skin to open a note.

Thanks.

Comments: