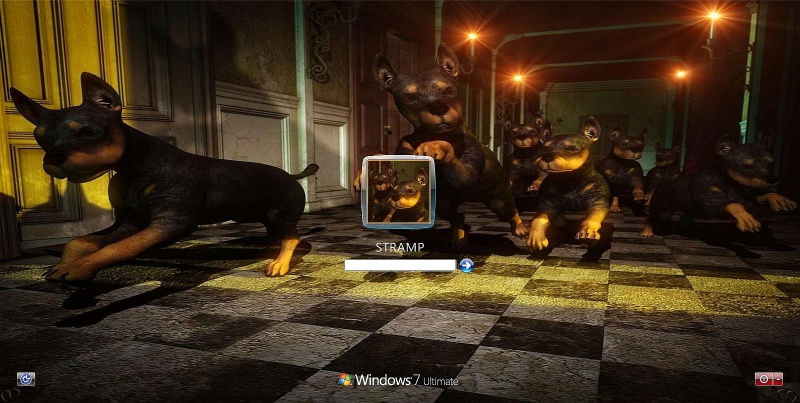 Puppies!_vista7
By
stramp
---
A magnificent render by mightymysterio (Dan) @ Renderosity. Dan is an accomplished digital artist with most of his works in 
the scifi-fantasy realm! And brings a sense of humor to the table. Full of action, personality, humor, excellant staging and
high quality artwork. All the Credit goes to him, I just thought this would bring a little enjoyment to the community by
providing a logon to go with the Theme. Many gracious thanks to Dan for the permission to do this fantastic render!
The Logon zip contains the permissions, credit with link addresses and a custom Puppycon User icon for you to use in this theme! 
Please visit his gallery and view this work! Please comment!
Comments:

1

0

0
Details
| | |
| --- | --- |
| Category | Logons (Vista) |
| Uptime | 7 years |
| Submited: | 29.04.2015 |
| Resolution: | 1598x806 |
Statistics
Social