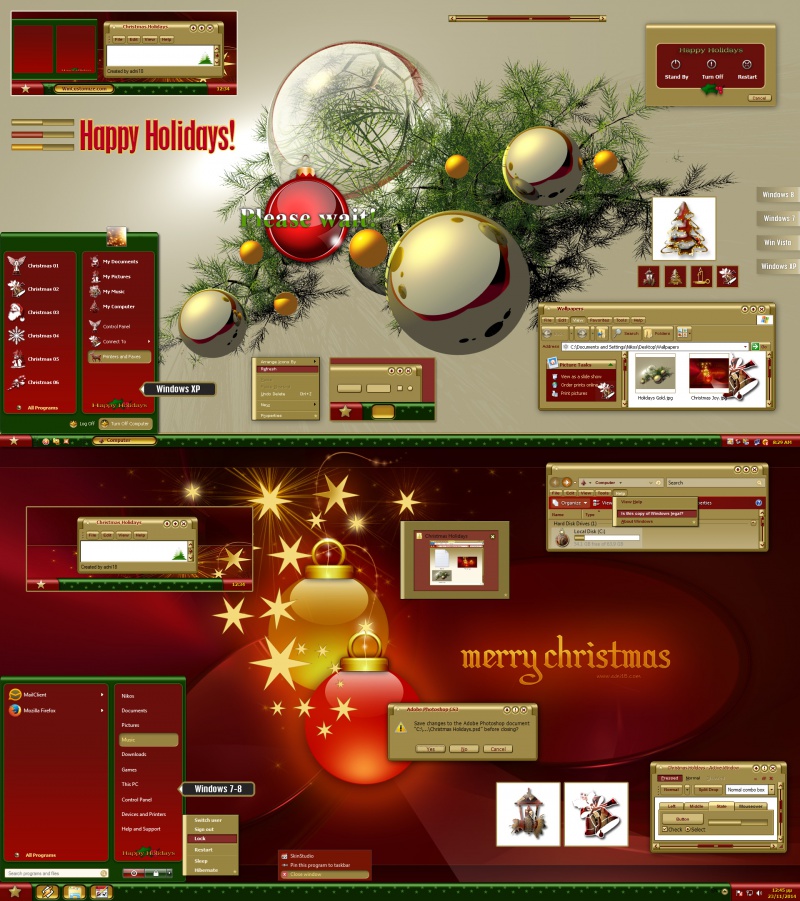 Christmas Holidays Gold Theme
By
adni18
---
This old Christmas skin (1st version at
2002) has been updated to work fine with Windows 7, 8 and maybe 10. (Windows XP and Vista
are also supported).
This is a major update, most graphics and
the script have been changed and improved; new graphics have been added, though,
I have tried to keep the original style of the skin.
You can download the matching wallpapers
(also improved) and the icons you see in the preview from:
Icons and other Christmas works: [LINK]">[LINK]
You can also send your Christmas Holidays
Cards from here: [LINK]">[LINK]
With the opportunity of this update, I wish
you all Happy Holidays!

Comments:

4

0

0
Details
| | |
| --- | --- |
| Category | WindowBlinds |
| Uptime | 9 years |
| Submited: | 24.11.2014 |
| Resolution: | 1920x2163 |
Statistics
Social
---
Awards: