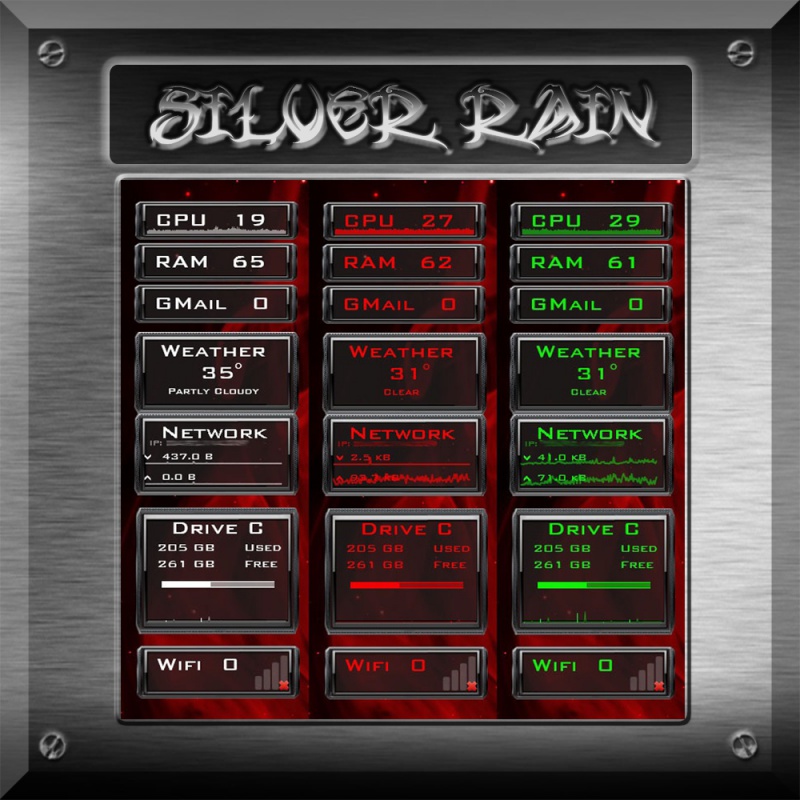 Silver Rain for Rainmeter
By
Ionstorm_01
---
In a collaboration effort with POWEREDBYOSTX I made these Rainmeter skins to match his Rocketdock. They went so well with the Silver Spirit Reloaded theme I couldn't resist!
Three colors of fonts! RED, GREEN & WHITE
CPU with activity Graph
RAM
GMail counter
Weather and description in Fahrenheit & Celsius
Network with IP and activity graph
Drive 'C' with used & free space readouts
WIFI monitor
I hope you like it!!!
Comments: