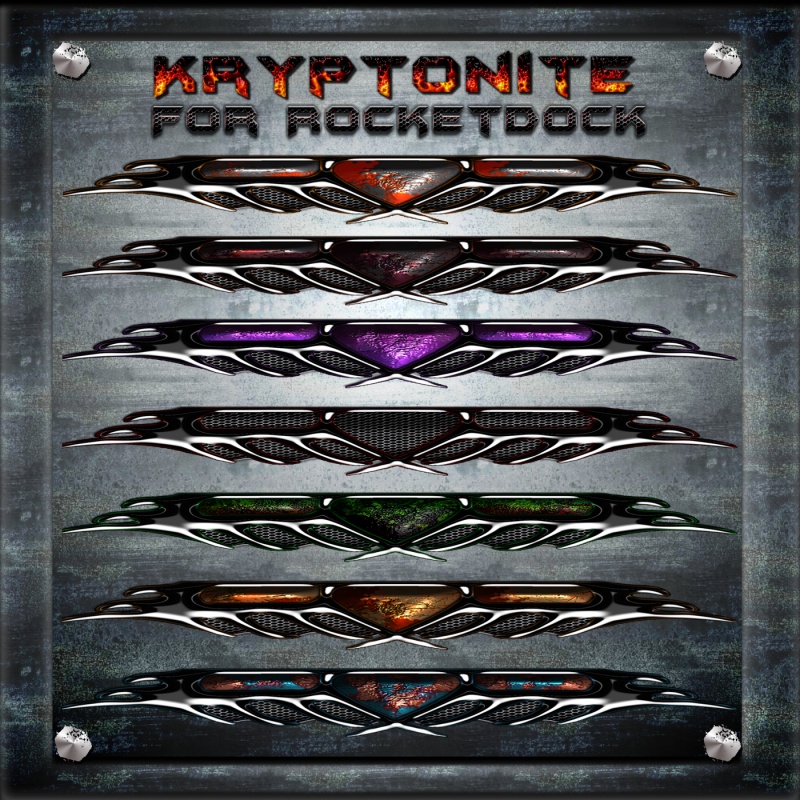 Kryptonite for Rocketdock
By
Ionstorm_01
---
Kryptonite for Rocketdock by Instorm & Hammerjack
With '7' colors to choose from!!
Looks great for top & bottom locations!!
Blue
Gold
Green
Orange
Purple
Red
&
Metal Mesh
Most of you know the back story of Krypronite. With the help of HammerJack we are able to show you his completed work.
What was once going to be a Rainmeter skin has made an AWESOME transformation into a great looking Rocketdock skin!!
We hope you will enjoy it!
Thank you HammerJack!!!
Included in the attachment is an editable .psd file
Add you own text, or match colors to any desktop theme!!!
-----
These TABDsource dock icons where originally found over at deviantart.com
But unfortunately the deviant has since been deleted.
Credit to the original designer.
Megathemer Site:
[LINK]
[LINK]
HammerJack
[LINK]
Ionstorm
[LINK]
[LINK]
Comments:

1

0

0
Details
| | |
| --- | --- |
| Category | ObjectDock |
| Uptime | 9 years |
| Submited: | 05.01.2014 |
| Resolution: | 1400x1400 |
Statistics
Social