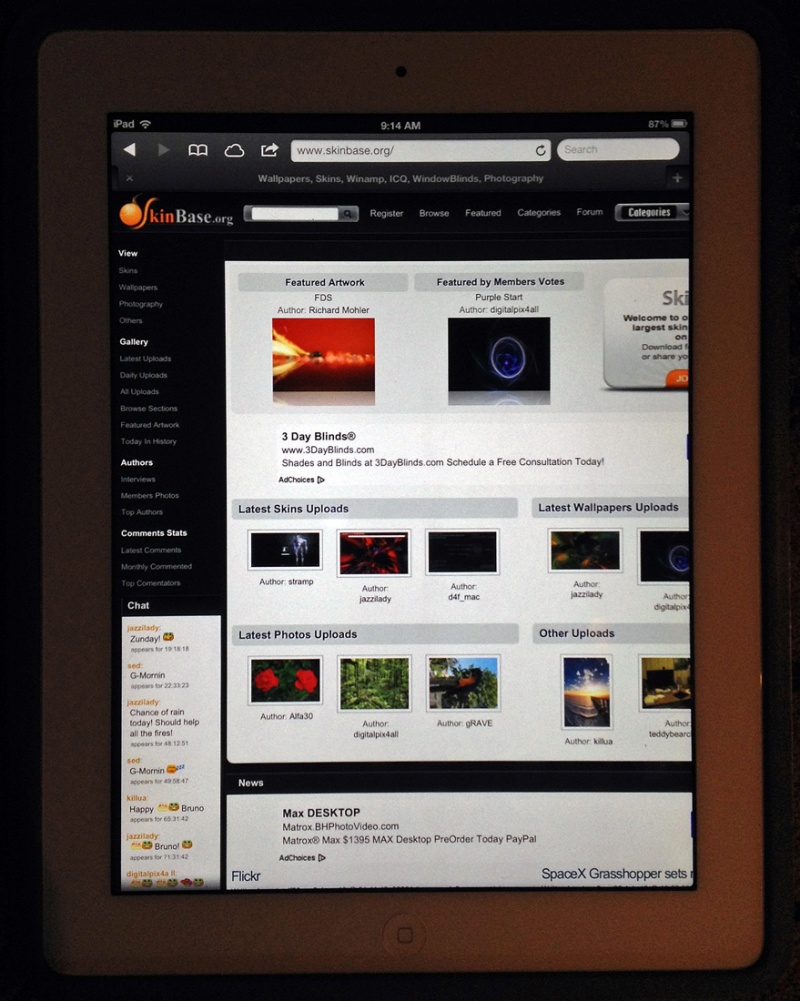 Skinbase Screen Shot on iPad 4
By
etype2
---
For Gregor and Nikos.
Sorry,I wanted to post this in the Forums, but unable to post there? The reply box is unresponsive on my PC. Please check to see if you can post a reply in the Forums.
This is the way Skinbase looks on my iPad. The right 1/3rd of the page is missing including the log in and the thumbnails. I use the iPad the majority of time, because I'm away from home.
I'm posting this at home on my PC.
Comments: