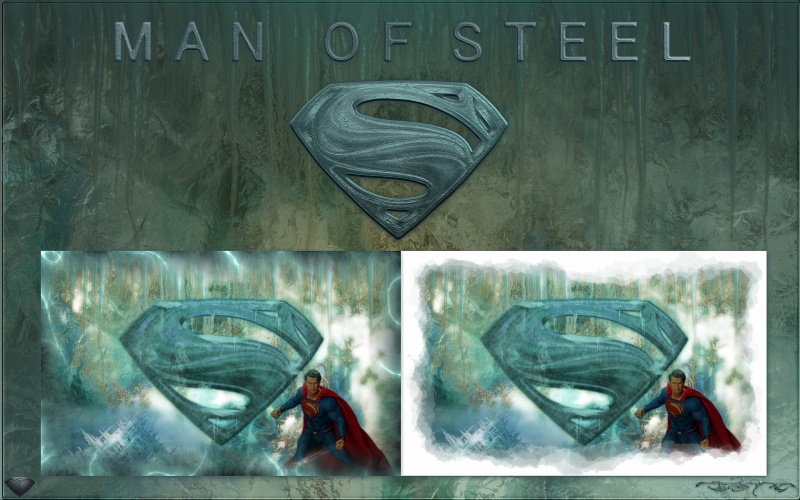 Man Of Steel_wallpak
By
stramp
---
The Man of Steel flies again! This wallpak contains 2-1920x1200 versions, Ice Blue Steel & Ice Blue Steel wc. Resize as needed. This fanart composistion is composed with Kotobukiya's Man of Steel collectible artfx staute. All credit & many thanks for it's use in making the wall renders. Man of Steel Sculpted by RESTORE (Shinya Yamaoka), for Kotobukiya. Composistion & modifications are by me (Stramp) and is Fan art. Superman model use is granted permision by Kotobukiya, which is offically licensed by DC Comics & Warner Bros. See included permision!
Permissions & Credits are in the folder.
Superman is a DC Comics Character. The Superman logo is emblem for the fictional DC Comics superhero Superman. There is also a Logon Studio Vista/Win7 duopak complete with a Superman User icon which will be available.
Kotobukiya-
[LINK]
Comments: