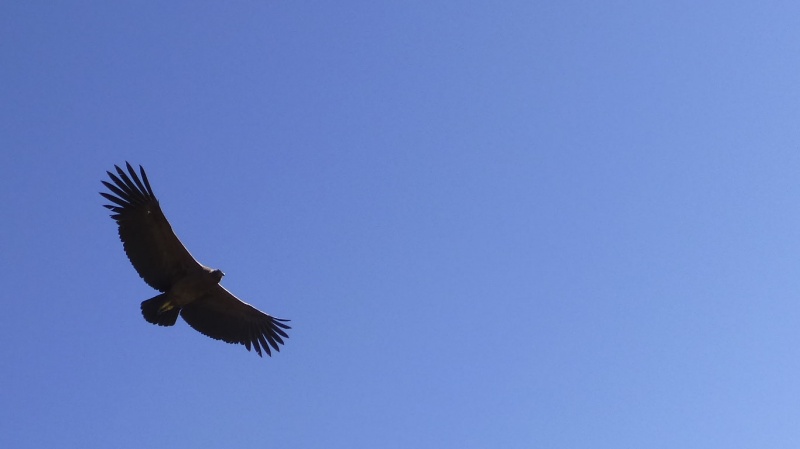 Condor
By
mickeblue
---
One more and then I'll quit boring everyone.
I actually decided on this holiday because I had two places on the bucket list... only one now that I've seen Machu Piccu.
The side line to this holiday was a visit to the Colca Canyon to see condors. Okay thought I.
It blew me away! These things are like jet fighters as they soar on the thermals around the valley walls. And they aren't shy! They flash in 20/30 feet above your head... probably hoping to unnerve you and cause you to fall ( well everything has to eat ).
Comments: