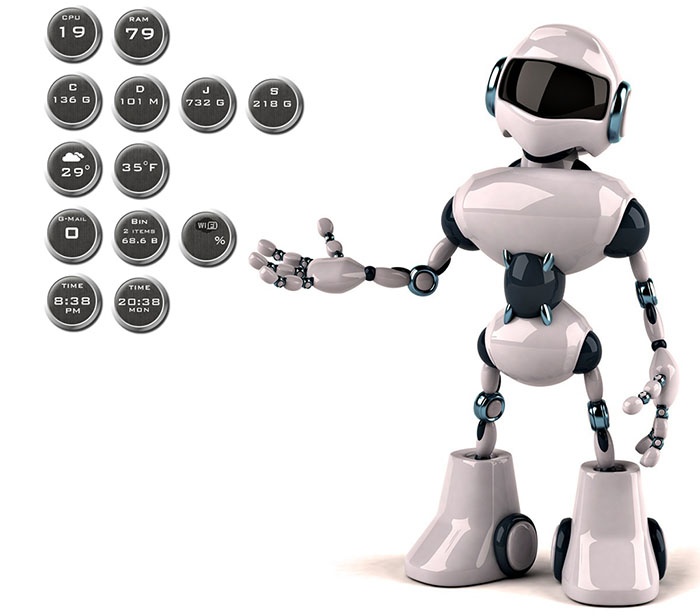 Dark Matter Skin Suite
By
Ionstorm_01
---
Dark matter is a simple skin suite for Rainmeter that should work on ANY desktop resolution.
Dark Grey buttons with Chrome outline that will match just about any color wallpaper.
This skin contains multiple modules that will suit most needs and includes '33' modules!!!
CPU
RAM
GMail
Recycle Bin
Time (12 & 24 HR)
Weather (Icon Optional(
WiFi
Hard Drives ('C-Z' So you can see all your drives! USB & Externals!!!)
Very Flat Weather was used as one of my Weather Modules. Stop by and say hello to the author and tell him how much you enjoy his work.
[LINK]
If you want to see the original submission you can see it here:
[LINK]
My coding was used on the 'plain' version but personally I like his better!

If you download let me know what you think about it! All comments and FAV's appreciated!!
See my other work for more Rainmeter skins!
[LINK]
Comments: