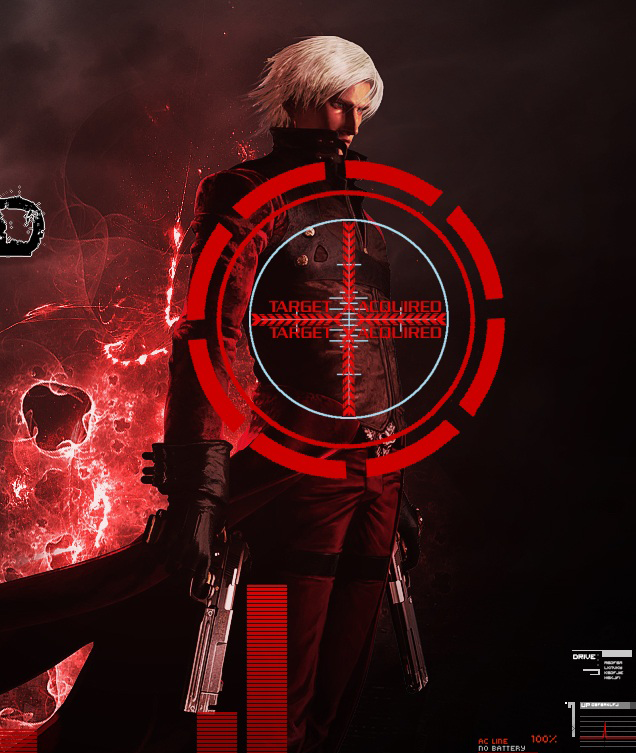 Animated Targeting System for Rainmeter
By
Ionstorm_01
---
This skin can be found on my newest Deviation 'Devil May Cry Animated Rainmeter Desktop' :
[LINK]
This is an Animated Targeting System for Rainmeter. It consists of the center cross-hair. Middle Ring spinning clockwise. Outer Ring spinning counter clockwise. All three can be turned on or off individually.
Available in lite blue and red.
The center cross-hair flashes Tracking and then Target Acquired.
This skin has no useful monitoring purpose. It's just animation.
Comments & FAV's are appreciated.
Comments: