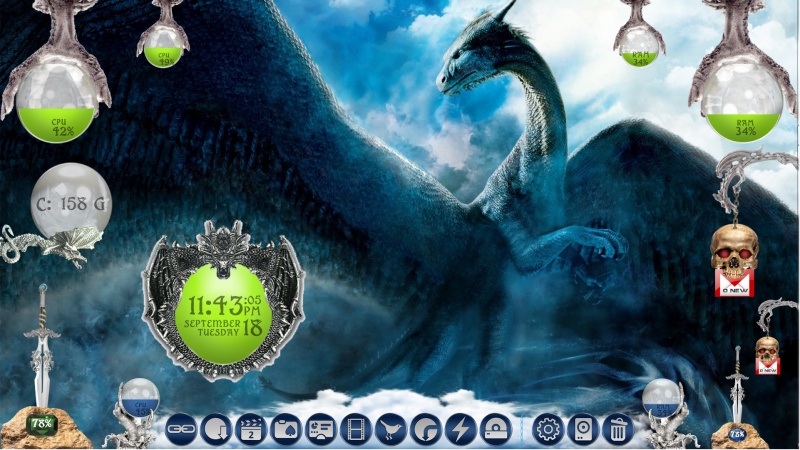 Dragons Lair Desktop for Rainmeter
By
Ionstorm_01
---
Well here it is! The final v1.0. This collection has taken over three weeks from conception to finish. Designing the animation for the meters took FOREVER and I hope I don't dream up another like this one any time soon! Thank god for Photoshop!
This collection has '4' colors and multiple styles, left and right, top and bottom for most skins.
If you download please comment and FAV!! I want to know how you like it! REALLY!!!
Thank you to all who have waited patiently!