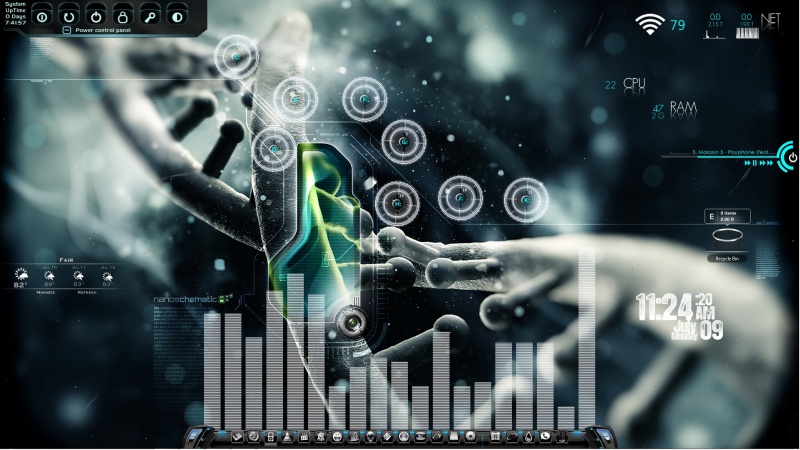 NanoSchematic Desktop for Rainmeter
By
Ionstorm_01
---
This desktop is set up in a screen resolution of 1920 x 1080.
This is the skin package to the screenshot:
[LINK]
Change Log v1.1: Added Scalpi auto scrolling lyrics by Flipside. Thank you Flipslide for all your hard work!!
Just a few customs to some already modded rainmeter skins. Thanks to the original artists for their hard work.
Wallpaper:
[LINK]
Drives (Modded):
[LINK]
Equalizer:
[LINK]
Weather:
[LINK]
RAM, NET & CPU (Modded):
[LINK]
Shutdown:
[LINK]
WinAmp (Modded):
[LINK]
Recycle Bin:
[LINK]
WiFi (Modded):
[LINK]
Lyrics (Auto Scrolling):
[LINK]
Rocket Dock:
[LINK]
Rocket Dock Icons:
[LINK]
Comments: