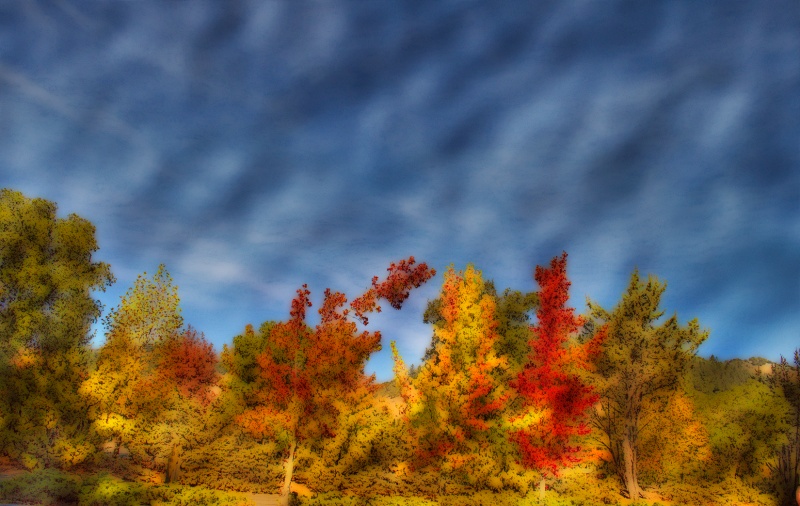 Fall Painting
By
netwolf56
---
Thanks for viewing! In Photoshop duplicate the layer & convert to smart object.apply these filters in order: Render/clouds (foregrd & backgrd colors set to default B&W). add noise (20). gaussian blur (18). emboss (135..8...300).set blend mode to 'soft light'.
turn that layer off, create another layer from backgrd and convert it to a smart object. this layer is now in the middle with top layer off.
apply these two filters: add noise/median (9). gaussian blur (9) set blend mode to darken. turn on top layer and with it active add a brightness/contrast adjustment layer. brightness set to 20..contrast set to 30. Done
Adjust any of the filters by double clicking to re-open the dialogue box. Clouds will auto re adjust after you turn off the warning. Have fun.
Comments:

0

0

0
Details
| | |
| --- | --- |
| Category | Manipulated |
| Uptime | 1 decade |
| Submited: | 04.11.2012 |
| Resolution: | 1650x1044 |
Statistics
Social