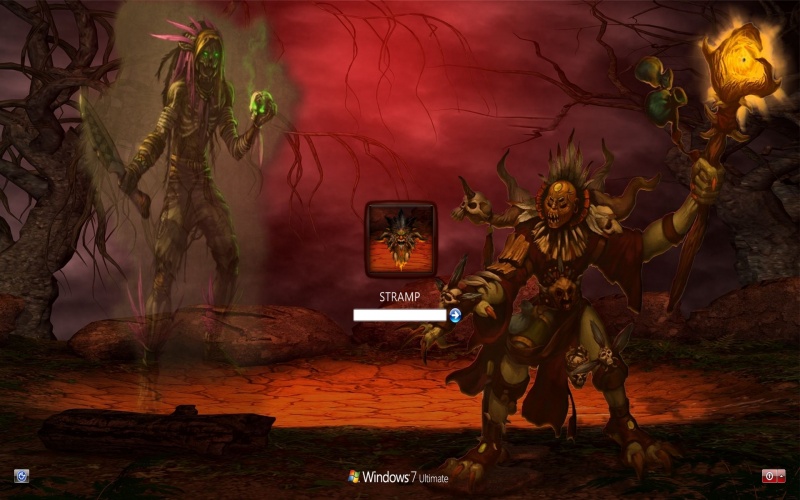 voodoo chile_vista7
By
stramp
---
Happy Halloween!
Voodoo Chile gonna cast a spell.
Spit in da fire & ring da bell.
Voodoo Chile go ye cast it well.
Bring da spirit & raise some hell!
Chile Chant by stramp
Voodoo Chile logon comes with 3 user icon for the theme! Rez is 1920x1200. Credits in da folder. Thanks to shoofly stock for the free backgrond site links are @ the link provided.
Shoofly Stock-
[LINK]
Cannot get the file to upload so you will have to go here to download
Logon download-
[LINK]
Comments:

2

0

0
Details
| | |
| --- | --- |
| Category | Logons (Vista) |
| Uptime | 1 decade |
| Submited: | 13.10.2012 |
| Resolution: | 1920x1200 |
Statistics
Social