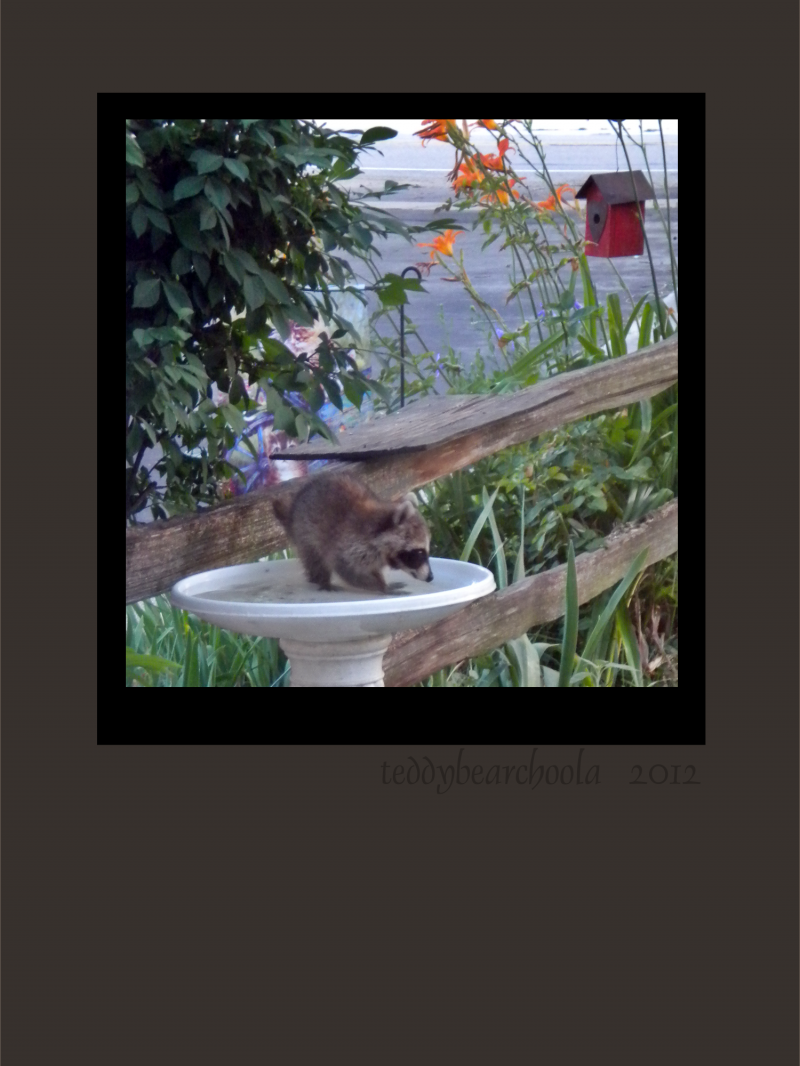 Look Ma
By
teddybearcholla
---
A couple of evenings ago, a mother raccoon and 3 babies came to look for food, under our bird feeders.
Last evening I happened to look out the window and saw she was back, this time there were 5 babies! They were a hoot to watch! The babies were not interested in *eating* , just playing. One of them you could tell was the last to be born, being the smallest. The one in this photo, was very interested in the fence, the orange tiger lilies and the bird bath, which he visited several times. He was in and out, without tipping the saucer onto the ground. Another one of the five, was climbing the tree. He was far out on a skinny limb at one point and I was afraid he might fall ( he was over the cement patio and could get hurt there). But he slowly figured out how to 'turn around' and go back the way he came! Two other babies were wrestling in the grass, the very small one, was digging in a hole of dirt on the patio.
You never know what you might see, looking out your window!!
Comments: