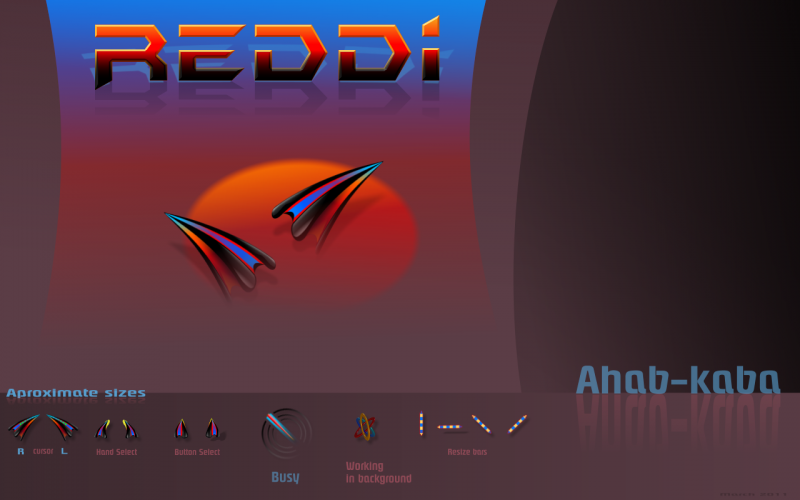 REDDi
By
ahabkaba
---
REDDi is ready for you.
A hot red cursor ,with a little animation that's not to intrusive or distracting.
The zip contains both a right hand version and a left hand version.
I'm a lefty,but I haven't forgotten the right-handers.I know you can mirror cursors in fx pro,but I'm sure there are quite a few who don't have pro,which means they don't have that choice.
Well,hope someone likes,enjoy.
Comments: