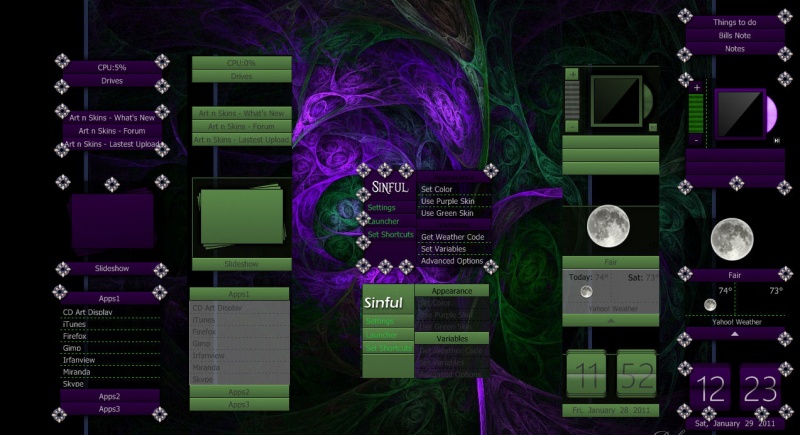 Sinful Jewel
By
PearlDrop
---
My first Rainmeter...2 skin colors Green and Purple, default is Purple..Now that I know how this works, I can start making lots more.. I hope this works for you...Enjoy!
Not tested on Win7, sorry.
This skin is created by ABP, I have use this to practice on..Not bad at all!

Wall 'Purple With A Purpose'.
[LINK]
Install Rainmeter
[LINK]
Comments: