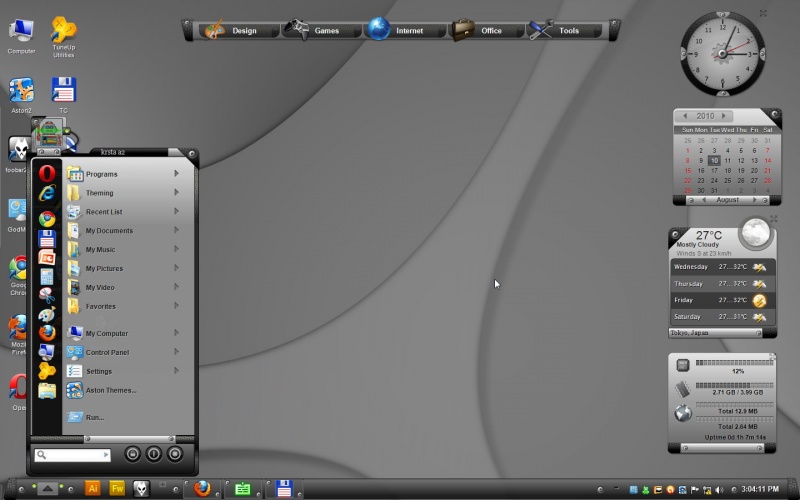 Titanium
By
krstatzar
---
Titanium theme for Aston2
[LINK]
Theme includes many cool features with some great animations.
Spent many hours on polishing widgets but it was worth it.
This theme would not be so cool without the help of Gladiators. Suggestions ideas and bug fixes from Nick, Dimpal and Vitaly were crucial for the coolness of this theme.
Special thanks to Vitaly for the great wallpaper he made for this theme.
More info on this theme
[LINK]
Enjoy!
Comments: