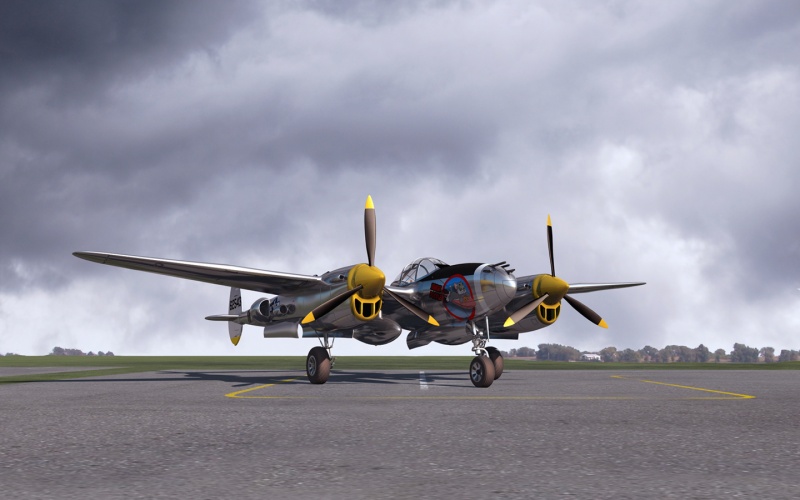 P38 Lightning
By
kenwas
---
Another visit to my imaginary air show......to see the P38 Lightning which was a World War II American fighter built by Lockheed. The P-38 had distinctive twin booms and a single, central nacelle containing the cockpit and armament. Named the 'fork tailed devil' by the Luftwaffe and 'two planes, one pilot' by the Japanese, the P-38 was used in a number of different roles including dive bombing, level bombing, ground strafing, photo reconnaissance and most commonly as a long-range escort fighter when equipped with drop tanks under its wings.
Vue 8.5 - Zoom view suggested
1920x1200, 1680x1050, 1440x900, 1280x800, 1600x1200, 1280x960, and 1024x768 in the zip.
Comments: