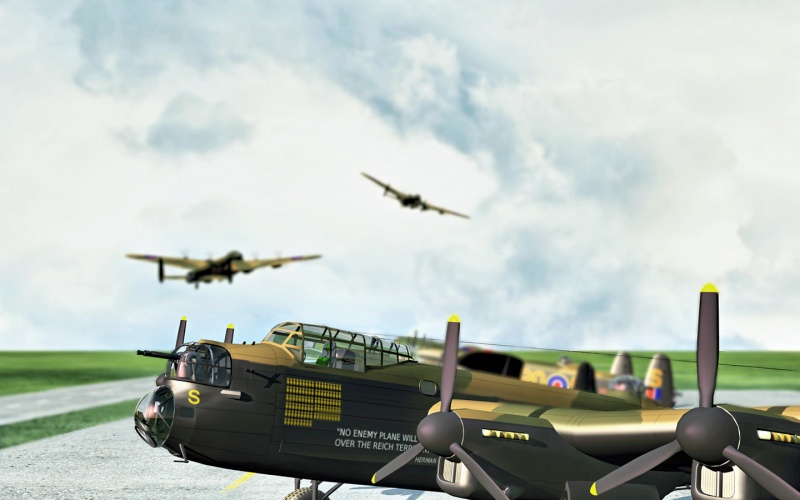 Dam Buster
By
kenwas
---
The Avro Lancaster, affectionately known as the 'Lanc', became the most famous and most successful of the Second World War night bombers. Although the Lancaster was primarily a night bomber, it excelled in many other roles including daylight precision bombing, and gained worldwide renown as the 'Dam Buster' used in the 1943 Operation Chastise raids on Germany's Ruhr Valley dams. 617 Squadron in modified Mk IIIs carrying special drum shaped bouncing bombs designed by Barnes Wallis carried out the operation. The story of the operation was later made into a film, The Dam Busters. Also famous was a series of Lancaster attacks using Tallboy bombs against the German battleship Tirpitz, which first disabled and later sank the ship.
Lancasters flew 156,000 sorties and dropped 608,612 tons of bombs between 1942 and 1945. Lancs took part in the devastating round-the-clock raids on Hamburg during Air Marshall Harris' Operation Gomorrah in July 1943. Just 35 Lancasters completed more than 100 successful operations each, and 3,249 were lost in action. The most successful survivor completed 139 operations, and was scrapped in 1947.
The zip contains 1920x1200, 1680x1050, 1440x900, 1280x800, 1600x1200, 1280x960, 1024x768.
Vue 8.5
Comments: