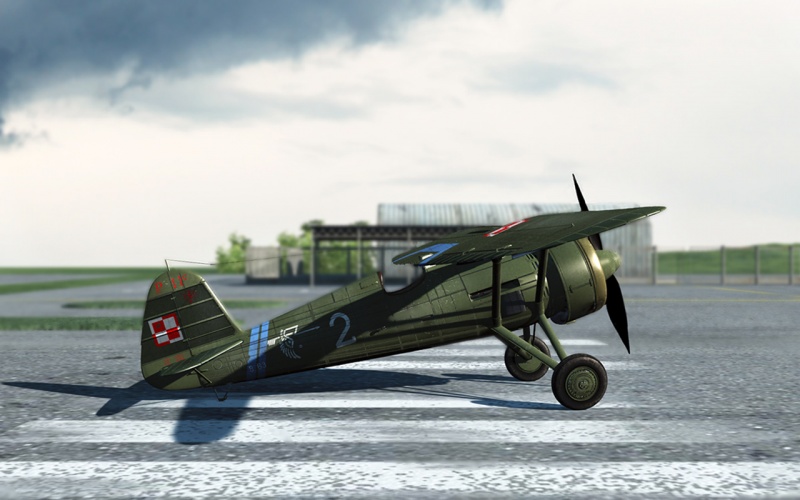 Wings of the Brave
By
kenwas
---
The PZL P.11 was a Polish fighter aircraft, designed in the early 1930s by PZL in Warsaw. It was briefly considered to be the most advanced fighter aircraft design in the world. The PZL P.11 served as Poland's primary fighter defense in the Polish campaign of 1939, but by that point was outdated due to rapid advances in aircraft design.
At the outbreak of World War 2, on 1 September 1939, the Polish Air Force had 109 PZL P.11cs, 20 P.11 in combat units. A further 43 P.11c aircraft were in reserve or undergoing repairs. Only a third of P.11c were armed with four machine guns, the rest had only two, even fewer had a radio, All of them took part in defense during the Invasion of Poland.
During the Polish campaign, the P.11 fought against more modern German bombers and fighters. Not only was the German Messerschmitt faster and better armed, but also most German bombers were faster.
Most of the P.11s were destroyed in 1939, though 36 were flown to Romania and taken over by the Romanian Air Force. Due to their obsolescence, these veteran aircraft were not used in combat; only a small number was used for training while the rest were dismantled for spare parts.
1920x1200, 1680x1050, 1440x900,1280x800, 1600x1200, 1280x960, 1024x768
Vue 8.5
Comments: