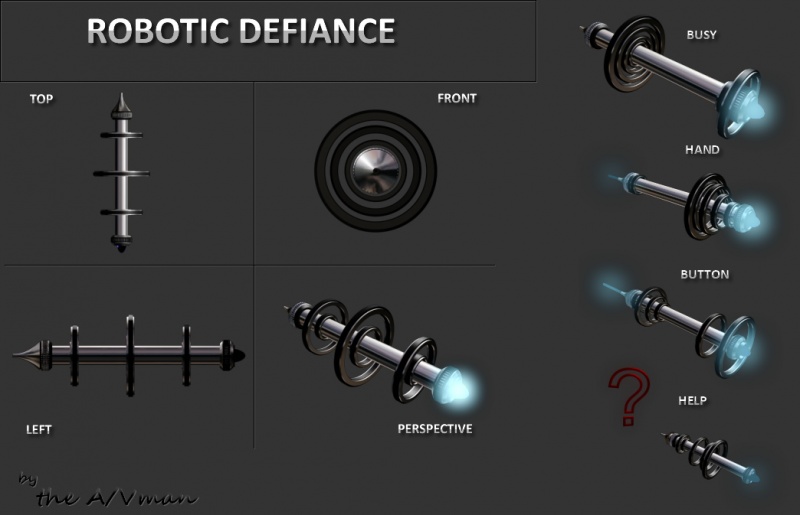 Robotic Defiance
By
AVMAN
---
This Cursor was built in contained enviroment the radioactive core has half-life of about one hundred years so it should work fine for quite a while.
Note: It's rare but during manufacturing sometimes these cursors go rogue!
We have never had a reported case after assembly but please should you find yourself under attack ,email support and we will deploy a containment crew sometime
within the first 90 days of your request.In the mean time steer clear and look out!
Seriously though you should watch the video if you haven't seen it.
[LINK]
Comments: