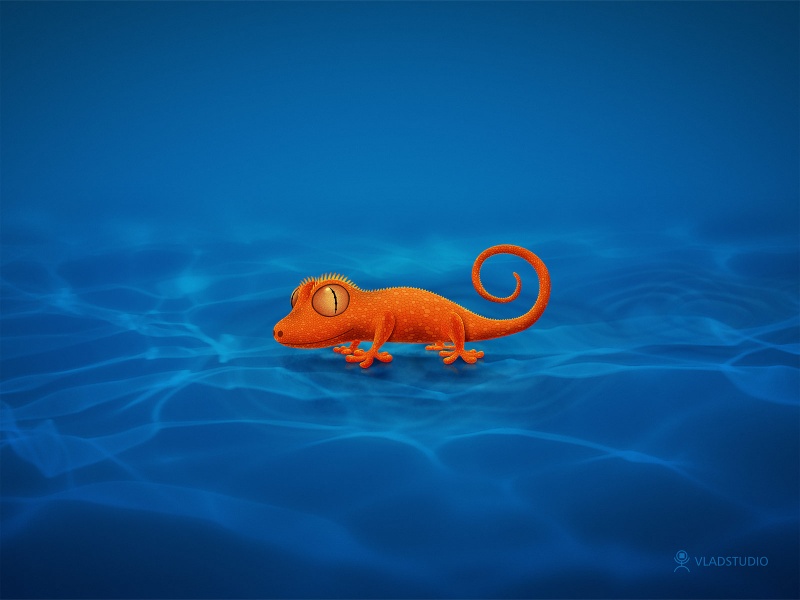 Gecko
By
vladstudio
---
Some facts about geckos:
- geckos can stick to anything, because the 'hair' on bottom of their legs is so incredibly thin, it incures the molecular connections with the object it touches.
- some geckos are so light and small, with skin so water repellent, they can literally walk on water.
- they are cuuuuute! :-)
More:
[LINK]
Thanks!
Comments: