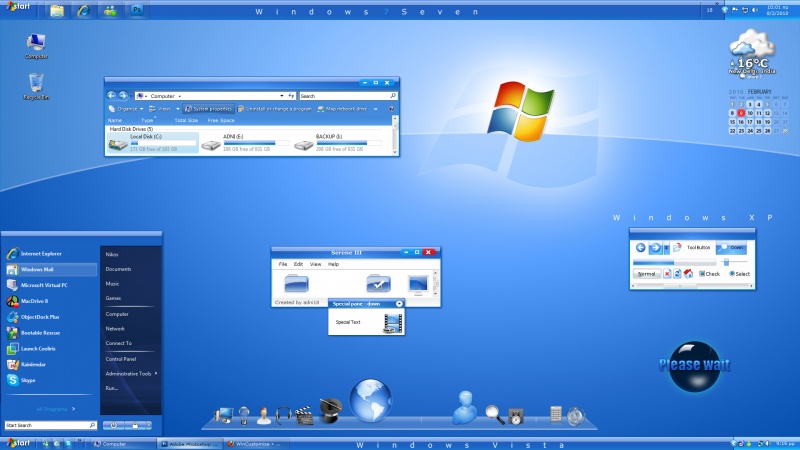 Serene III
By
adni18
---
***Updated to work with Windows XP, Vista and Windows 7.
The reason that I am updating this old skin (first version at 2002), among some other old skins, is that many people still download it from WinCustomize, DeviantArt, SkinBase and mainly adni18.com in daily basis.
Bugs fixed, old graphics changed and new graphics added, but the original style remains almost the same.
You can download the rest parts of this theme:
The wallpaper from this link:
[LINK]
The calendar from this link:
[LINK]
The weather gadget from this link:
[LINK]
The objectdock from this link:
[LINK]
Comments:

10

0

0
Details
| | |
| --- | --- |
| Category | WindowBlinds |
| Uptime | 1 decade |
| Submited: | 09.02.2010 |
| Resolution: | 1920x1080 |
Statistics
Social