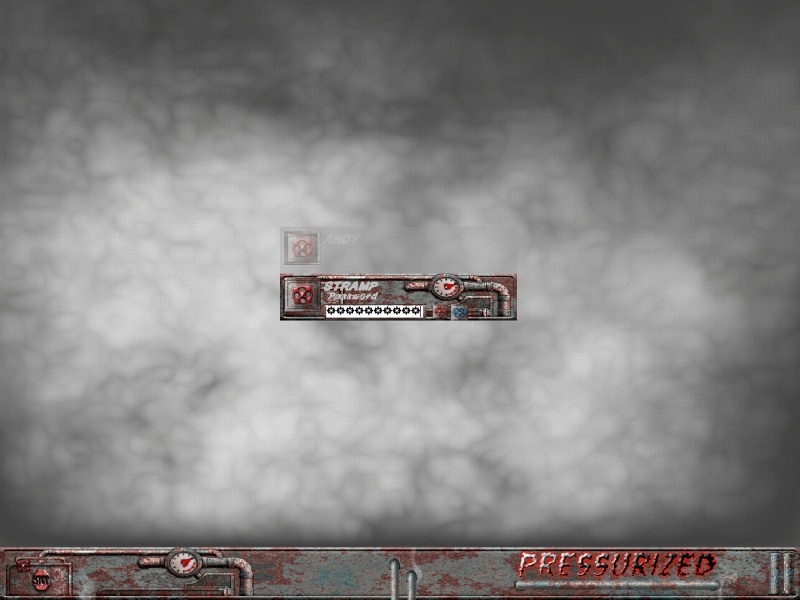 Pressurized_1600
By
stramp
---
Pressurized 1600x1200 rez logon to go with Xaindi's Pressurized Windowblinds and all the goodies that go with it! Many that's to Xaindi for letting me be a part of this project and her Steam render for the logon, advice, and testing! Also a great big thank you to PuterdudeJim for his help and advice! This is the 1600 version, there are 2 more @ 1280x1024, and 1440x900! User icon included in the folder, Bitmap_114 for the theme! Custom font included so after loading Copy the font file Clouds of Hope into your Windows System font folder for the correct font to display!
Thanks to Kinger & his wonderful wife for testing!
Xaindi's Pressurized Windowblind-
[LINK]
Words of Wisdom from PuterdudeJim:
Boot, you get steamed, Logon you build pressure, when you're fully booted, you're Pressurized!
Go here for the other Links to these other Great Skinners Sites for the Goodies for now until I get the 1280 version up with the links!
[LINK]
Comments:

1

0

0
Details
| | |
| --- | --- |
| Category | Logons (XP) |
| Uptime | 1 decade |
| Submited: | 10.09.2009 |
| Resolution: | 1600x1200 |
Statistics
Social