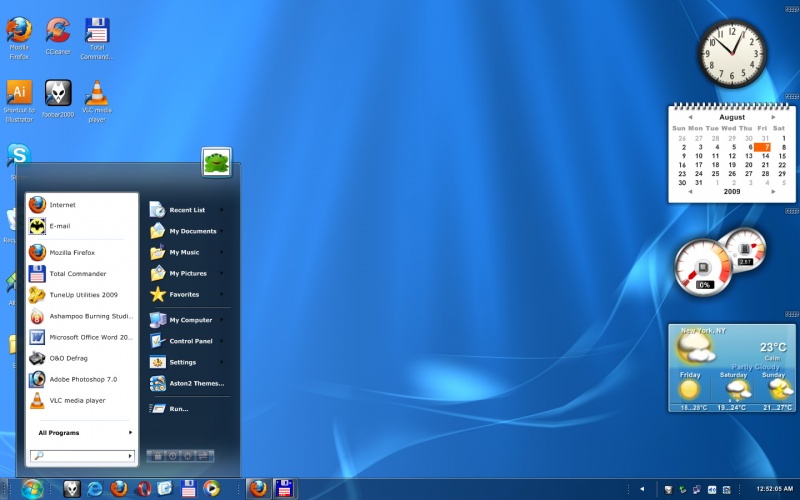 Windows7 Mode
By
krstatzar
---
Note that this is skin for Aston2 Shell
in order to use this skin you must install Aston2
you can get it here
[LINK]
Experience the full Windows 7 flavor with this really amazing theme. Vitaly Cashev and me gave our best to emulate Windows 7 desktop environment to the tiniest details. Some of the features of this theme are:
* Genuine looking start menu
* Taskbars look, feel and behavior as seen in real Windows 7 (works great even on Windows XP)
* Fantastic wallpaper
* Widgets done in Vista / Windows 7 style and many more...
more info about this skin here
[LINK]
Comments: