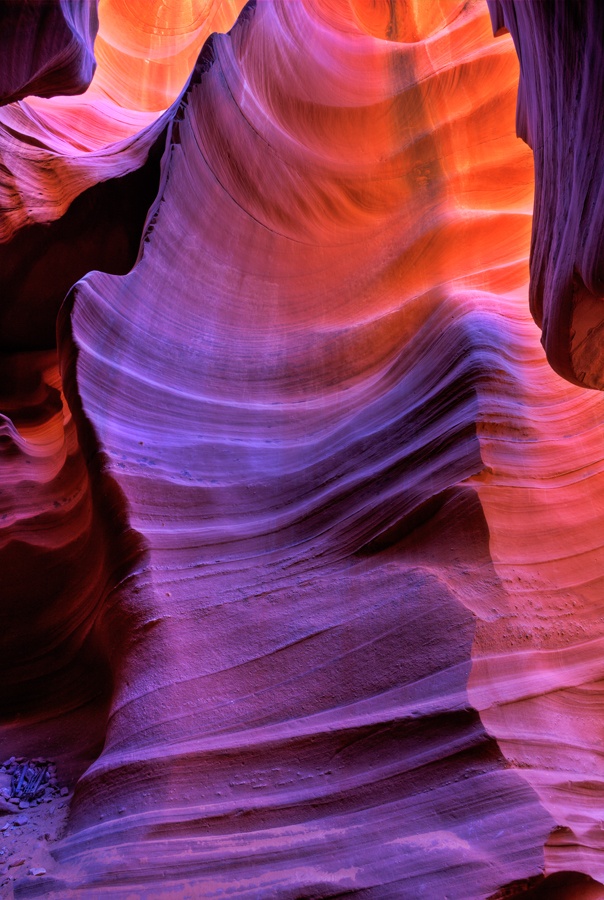 Sculpture in Stone X
By
ernieleo
---
Slot Canyon.....Lower Antelope Canyon......Navajo Nation...... Page Az....The Navajo name for Lower Antelope Canyon is Hasdeztwazi or - Spiral Rock Arches. Many years ago, herds of Pronghorn Antelope roamed freely in, and around the canyon, which explains the English name.
This incredible canyon has been created over many thousands of years by the relentless forces of water and wind, slowly carving and sculpting the sandstone into forms, textures, and shapes which we observe today
Antelope Canyon is visited exclusively through guided tours, in part because rains during monsoon season can quickly flood the canyon. Rain does not have to fall on or near the Antelope Canyon slots for flash floods to whip through, as rain falling dozens of miles away - upstream - of the canyons can funnel into them with little prior notice. On August 12, 1997, eleven tourists, including seven from France, one from the United Kingdom, one from Sweden and two from the United States, were killed in Lower Antelope Canyon by a flash flood. Very little rain fell at the site that day, but an earlier thunderstorm had dumped a large amount of water into the canyon basin, seven miles upstream.
Comments: