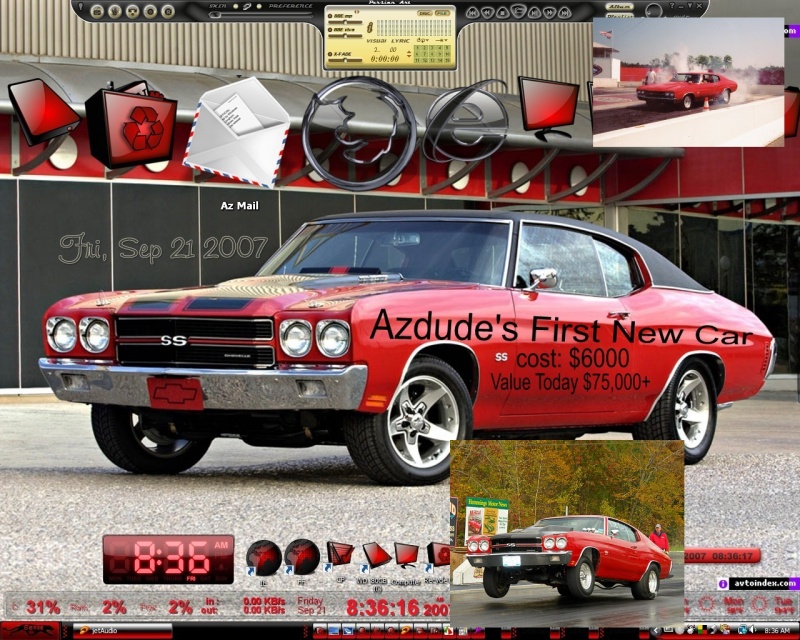 My First New Car
By
AzDude
---
My First New Car - Azzzz 70 SS 454
by azdude
My Ride ..... in 1970
was a bit more exciting
than my present day Sonata ....
Sat. night Drags , Muscle Cars,
those were the days ...
I ordered this "BadBoy" of a car
from the Dealer with ALL available
options ( at the time ) even a 5-speed
on the floor with pos-traction a whooping
454 engine - soooooooo many horses , no problem
feeding them though with gas prices about
.25 cents a gallon ...
Total Cost ( out the door ) $6000
Value of the Car Today appx. $75,000 +
If I only knew back then .............
Comments:

0

0

0
Details
Statistics
Social