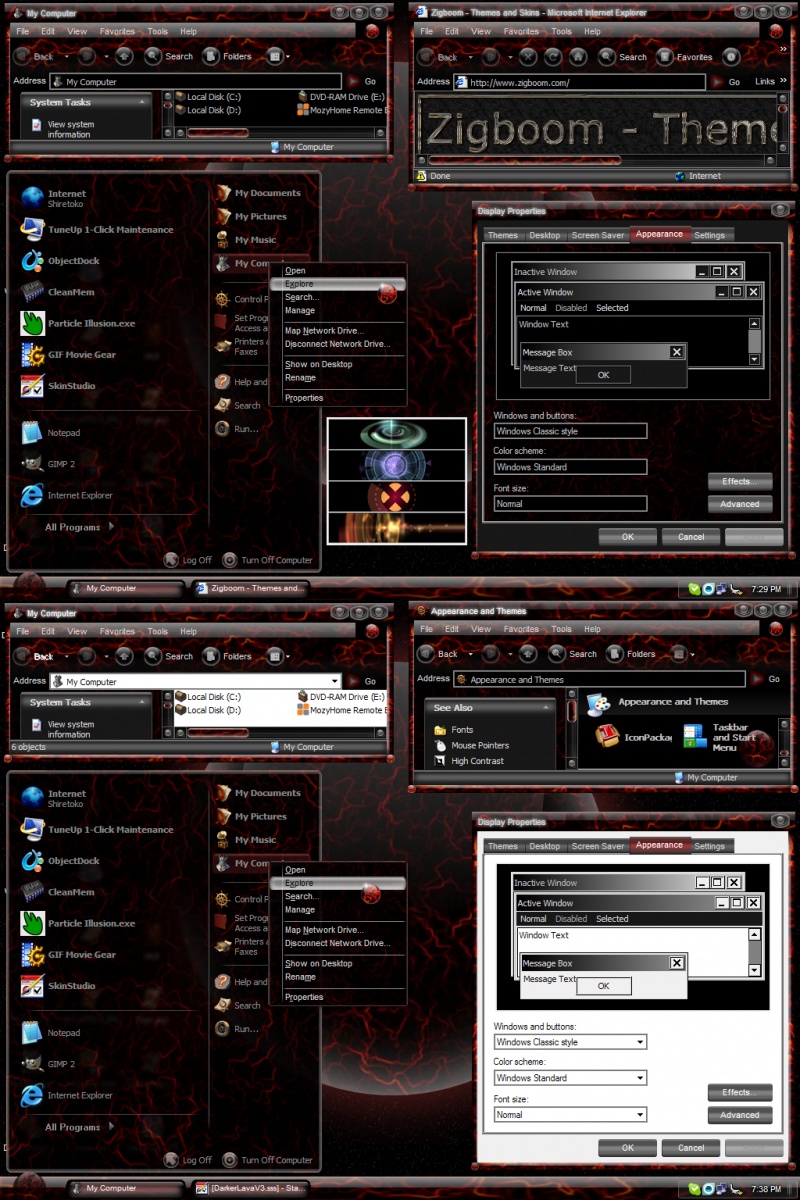 Dark Lava V3 (XP)
By
zigboom
---
-=# Dark Lava V3 (XP) #=-
This is the third generation of Dark Lava.
Almost all the images have been made from scratch.
Including new toolbar icons for explorer and internet explorer, shell animations and throbbers.
This version is darker and hotter

There are two sub-styles:
DarkLavaV3 & DarkerLavaV3. The first one has white backgrounds (as usual) and the second one has black backgrounds.
This design is based on my Firefox theme which you can get here:
[LINK]
Matching skins:
[LINK]
Wallpaper is included.
Comments are welcome.
enjoY!
Comments:

3

0

0
Details
| | |
| --- | --- |
| Category | WindowBlinds |
| Uptime | 1 decade |
| Submited: | 08.06.2009 |
| Resolution: | 1024x1536 |
Statistics
Social
---
Awards: