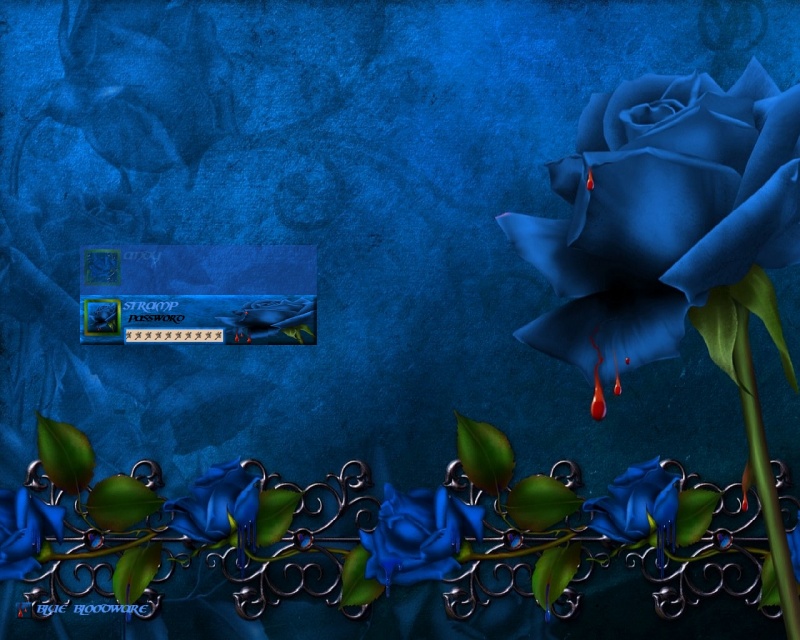 Blue Bloodware
By
stramp
---
Blue Bloodware render by Tippytoenail in a logonxp logon to go with all the fantastic work her and her friends made for the Blue Bloodware package! Credit to Tippy for this great wall and many thanks for the permission! Pick all the other great stuff here!
Tippy's Gallery-
[LINK]
Weatherbound's cursor-
[LINK]
Weatherbound's Boot-
[LINK]
This one is a 1280x1024 rez logon for XP. There are two user icons in the folder for the theme, Bitmap_114 & 114b! Custom font Mael is in the folder, after loading to your LogonStudioXP program, Copy the font file Mael into your Windows System folder for the correct custom font to display in your logon. There is a hidden help button next to the go button! Recoded the password panel to display a flower! Enjoy people!
Comments:

5

0

0
Details
| | |
| --- | --- |
| Category | Logons (XP) |
| Uptime | 1 decade |
| Submited: | 03.06.2009 |
| Resolution: | 1280x1024 |
Statistics
Social