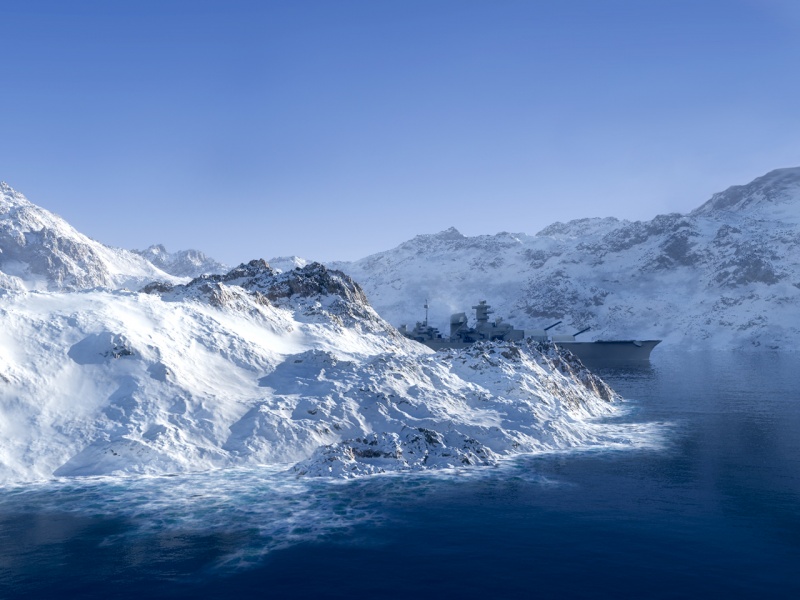 Rendezvous for Breakout
By
kenwas
---
A Spitfire reconnaissance aircraft found and photographed Bismarck in a fjord (Grimstadfjorden, near Bergen) , only two hours after Bismarck had arrived. She planned to rendezvous with other ships of the German Navy and breakout into the Atlantic. With this information, the British Home Fleet despatched the new battleship HMS Prince of Wales and HMS Hood towards Iceland. And thus began one of the great naval sea chases of WW2.
( After Bismarck left the protection of the fjord, she made contact with the intercepting British battle cruiser HMS Hood, flagship of the Home Fleet and pride of the Royal Navy. HMS Hood was sunk after several minutes of firing. In response, British Prime Minister Winston Churchill issued the order to Sink the Bismarck, spurring a relentless pursuit by the Royal Navy)
The Zip contains 1600x1200, 1280x960, 1024x768, 1680x1050, 1440x900, 1280x800, and 1280x1024.
Vue 7 Infinite
Comments: