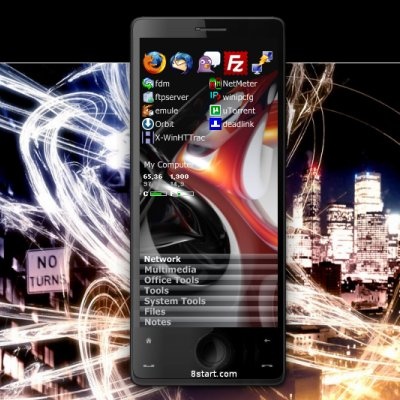 HTC Touch Pro
By
ronin21
---
A skin for the 8start launcher based upon the HTC smart phone. Inspired by the IPhone (Thanks Fabio) and because it's easier to create a skin based upon an existing object. Maybe someday we'll buy a toy like that...
All background graphics from deviantart. Skin basis was the Iphone (again thanks Fabio).
I'm not really a creator, I'm just the one putting all the pieces together...
Let me know what you think.
ronin
Comments:

0

0

0
Details
Statistics
Social