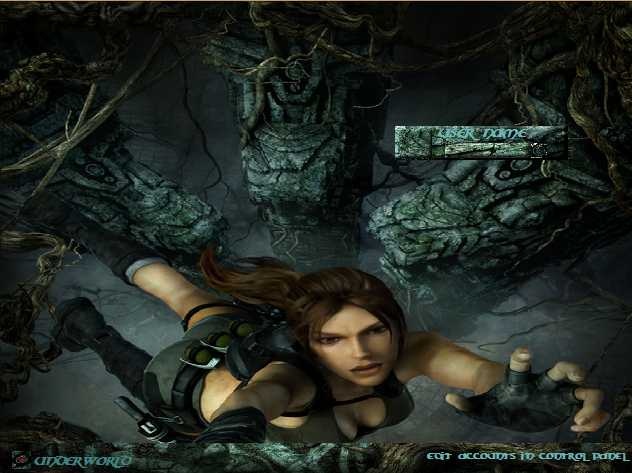 Underworld_2
By
stramp
---
This is the 2nd version with more background showing to give you a better perspective of height and action. Render courtesy tombraider.com. User icon Bitmap_114. Link in permission folder.
[LINK]
Font is same as 1st version so if you already have it no need to copy. if you don't copy the font file Mael after unzipping into your Windows font folder. Hope you all like both versions! My gift-Your treat-ENJOY Raiders!
Don't forget to comment and rate!

0

0

0
Details
| | |
| --- | --- |
| Category | Logons (XP) |
| Uptime | 1 decade |
| Submited: | 25.02.2008 |
| Resolution: | 632x473 |
Statistics
Social