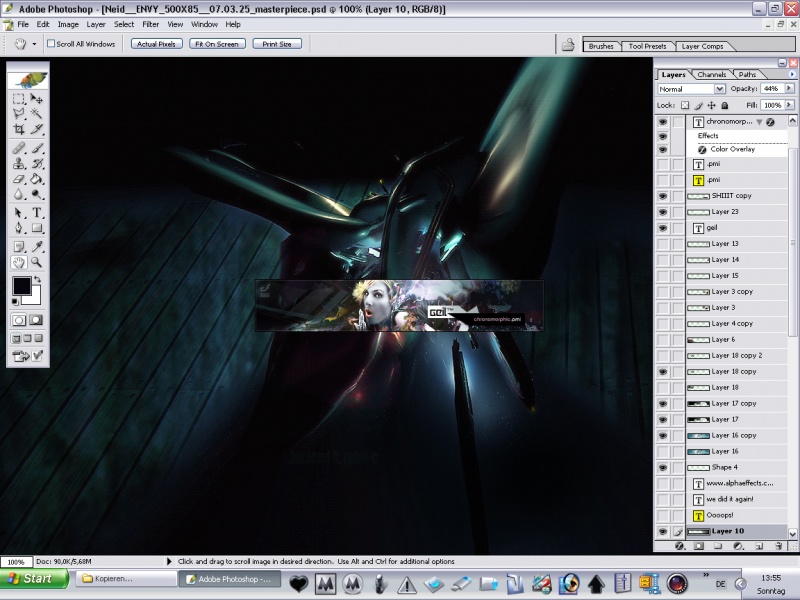 07.03.25 My Desktop Screenshot
By
MiMiC
---
Please Visit Robo Here:
[LINK]
Robo's artwork at Deviant Art is in the background of my Photoshop screen project window display. Give him a visit, say HELLO to him and tell him .PMI sent you.
My screenshot for March 25th, 2007. Working on a Forum Community signature/tag project. Called, GEIL.