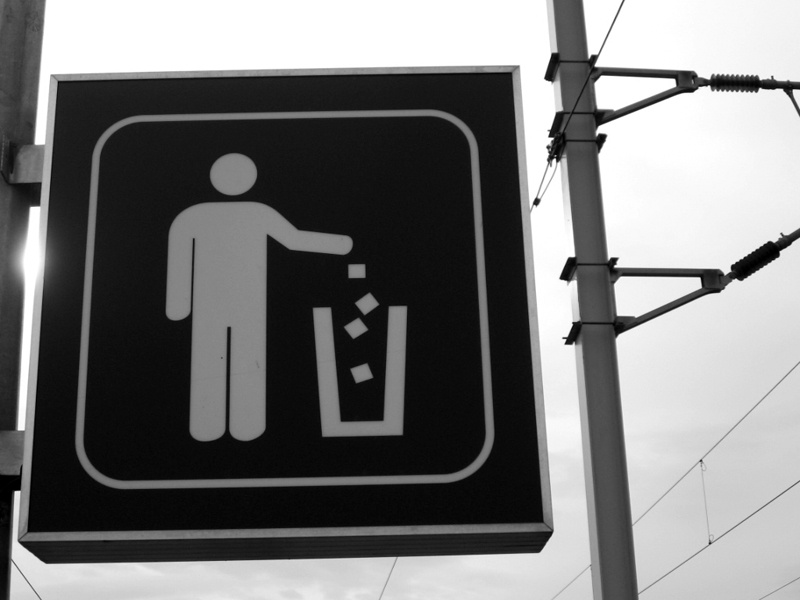 at the trainstation
By
hbipx
---
I took a walk to the local train station on a very cold winter day, and i was surprised to see that it was empty. No people, no trains, just the wind blowing.
But after some minutes, i saw this guy. He spends here most of his time, telling
travellers to throw their junk in the right place. Of course, they all throw it
all over the place...What a pitty...

I wanted to take his picture and he agreed.