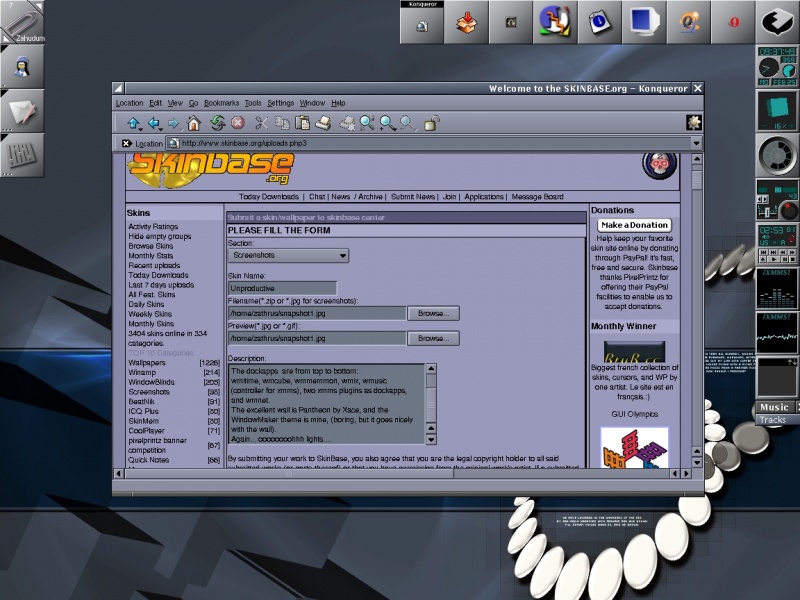 Unproductive
By
Zathrus
---
Showing off the dock. Unproductive because I slip into blinky light mode, you know: ooooh... blinky llights...... hmmmm.
The dockapps are from top to bottom:
wmitime, wmcube, wmmemmon, wmix, wmusic (controller for xmms), two xmms plugins as dockapps, and wmnet.
The excellent wall is Pantheon by Xace, and the WindowMaker theme is mine, (boring, but it goes nicely with the wall).
Again... oooooooohhh lights....
Comments:

0

0

0
Details
| | |
| --- | --- |
| Category | Unix/Linux |
| Uptime | 2 decades |
| Submited: | 25.02.2002 |
| Resolution: | 0x0 |
Statistics
Social