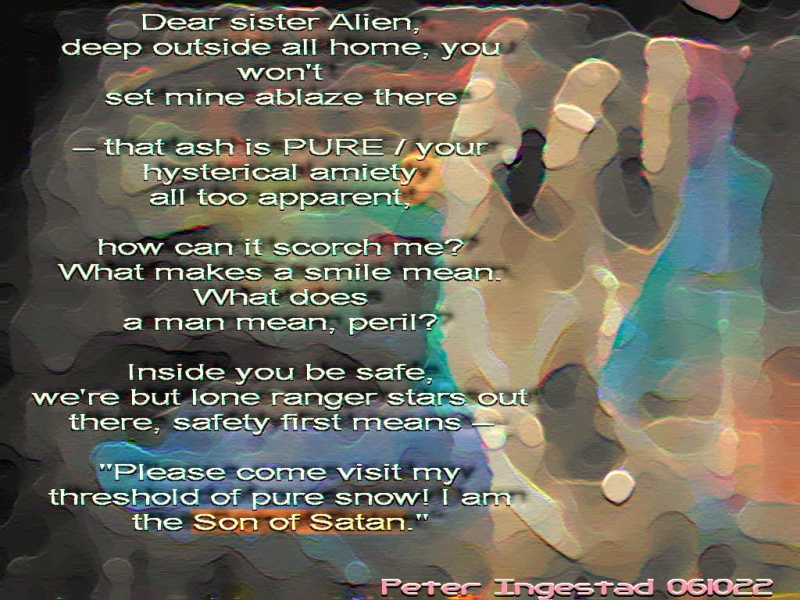 Son Of Satan
By
Kraxpelax
---
Dear sister Alien,
deep outside all home, you won\'t
set mine ablaze there
– that ash is PURE / your
hysterical amiety
all too apparent,
how can it scorch me?
What makes a smile mean. What does
a man mean, peril?
Inside you be safe,
we\'re but lone ranger stars out
there, safety first means –
\"Please come visit my
threshold of pure snow! I am
the Son of Satan.\"
Comments:

0

0

0
Details
Statistics
| | |
| --- | --- |
| Views | 5721 |
| Downloads | 660 (Today: 2) |
Social