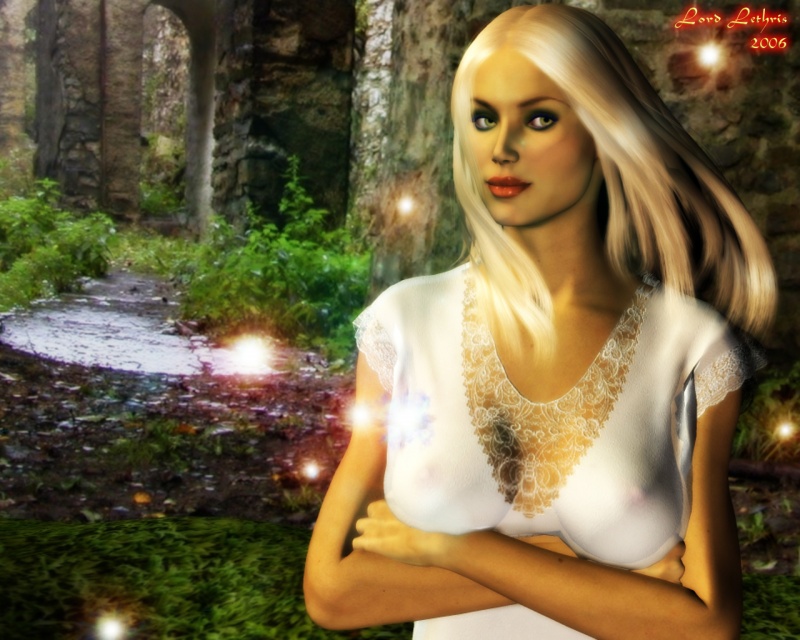 Sasha 1.0
By
Lord Lethris
---
As part of my roleplay campaign, I started to design some of the NPC's.
This one is a Demi-God called "Sasha". Gifted with Druidic Powers by Ranis with his last dieing breath.
The whole scene was rendered using "Daz Studio", which is free rendering software from DAZ3D.com and using the base model "Victoria" (also free). I would highly recommend "Daz Studio" as a "poser" replacement for those who cannot afford the £160ish licence fee. Its a fantastic way of creating 3D charicters as you only pay for the bits you want, ie clothing packs, etc.
The Scenary is 3d and done by RDNA and imported into my scene, so I have to give credit to those peeps!.
Comments:

0

0

0
Details
| | |
| --- | --- |
| Category | 3 Dimensional |
| Uptime | 1 decade |
| Submited: | 17.09.2006 |
| Resolution: | 0x0 |
Statistics
Social