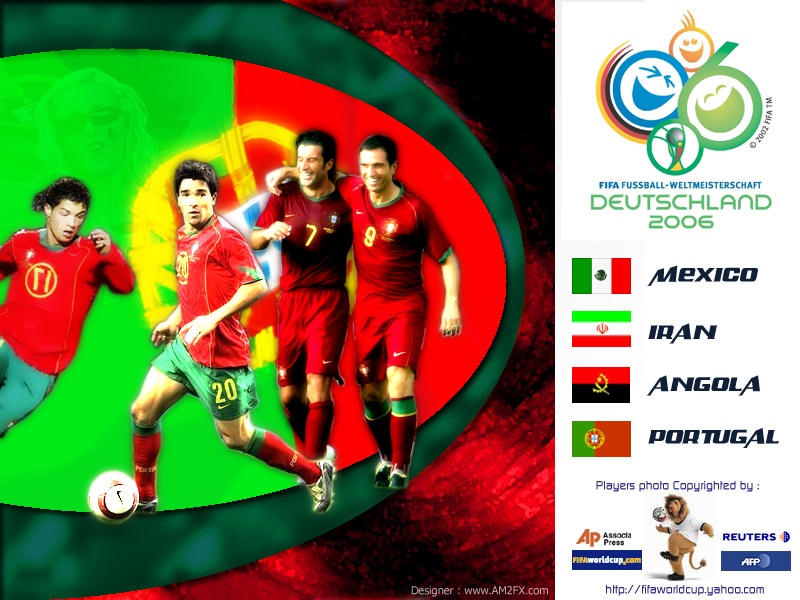 Portugal In World Cup 2006
By
AM2FX
---
Portugal have great Players like , Figo , Ronaldo , Deco , ...
Protugal is in Iran-mexico-Angola Group , So I must wish Protugal can`t win Iran and Mexico and Iran Have chance to go 2 Round !
HOLD I THINK HE IS USING 2 NICKS.
no one can see future , every team play better must win ! never mind Iran or Portugal !
Comments: