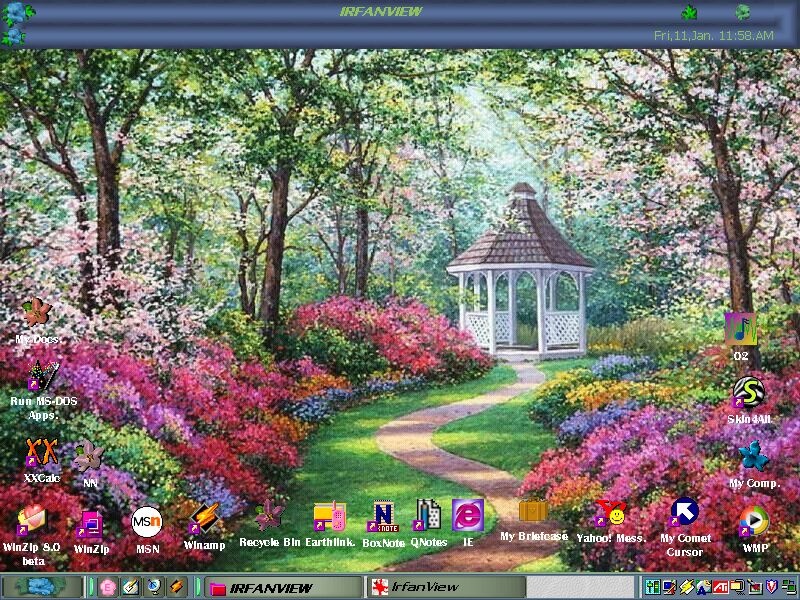 Gazebo Garden Heaven
By
Chickie
---
My heaven. I dreamed about flowers everwhere. They smell good.

I just want to show ya what´s on my mind lately. Maybe thinking of spring already. It´s gives me a warm nice feeling. I flipped when I saw this wallpaper. Just want to share this screenshot.
Chichigirl´s Petunia WB skin & flower icons.
Me forgot who made this wallpaper. Mixed & matched theme.
Commets welcome. Enjoy!

Comments: