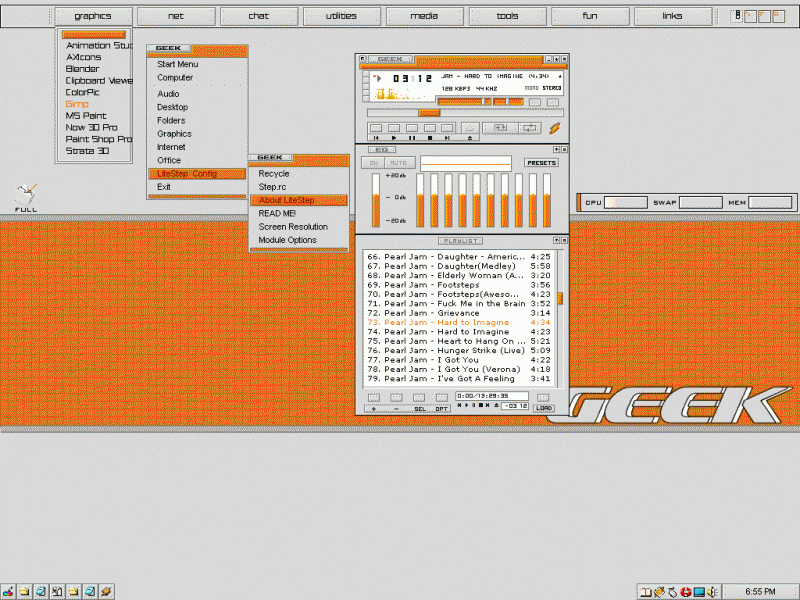 Geek LS
By
imtoomuch
---
Right now I am in the process of porting Titan´s Geek HoverDesk theme over to LiteStep. I don´t know if it will be released because I don´t have subgeek´s permission yet because I didnt ask him. Subgeek started the theme with his Geek Winamp skin.
Here´s Titan´s HVD theme for comparison
[LINK]
Please leave comments!
Comments: